Badminton Brain Drain
Older Indonesian badminton players are opting to go abroad, seeking their fortune before they are too old to play. Many are also discouraged by tough terms imposed on them by the local national badminton association.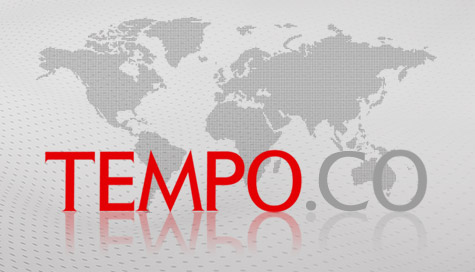 Badminton is one of the few sports in which Indonesia really excels . It has won Olympic gold after Olympic gold. But for Indonesia's badminton stars, life is getting tough. As they get on in years more and more are heading to greener pastures overseas, even if it means opting out of the limelight and receiving less prestige.
Under current rules imposed by their association, losing in a tournament means losing an opportunity to play in the next tournament, unless they pay their own way. And if they do not compete their ranking will automatically decline.
For young players on the way up, there is still plenty of time to work on that ranking, but what about those in their late 20s or early 30s, approaching the end of their professional playing careers? Many are deciding that moving abroad is the answer.
The trick is to leave for a lucrative foreign land while they are still playing well. Marlev Mainaky is the latest. Two weeks ago, the 27-year-old announced his imminent departure for Japan.
Hendrawan is rumored to be next. The world's 7th ranked men's singles player apparently has offers from Singapore and Malaysia. There is also said to be a contract on offer in Britain. Hendrawan himself would not be drawn on the matter, when TEMPO asked him for comment. "Let's talk about it later. I want to concentrate on the coming tournament," he said at the National Training Center in Cipayung, East Jakarta.
The Badminton Association of Indonesia (PBSI), the national association which oversees that center, is getting some flak for the badminton brawn drain.
PBSI's new rules about sending athletes to overseas tournaments are also encouraging many to leave. As PBSI is running short of cash, it now only sends those who did well in the previous tournament. The rule has been applied at the expense of several top names, among them Hendrawan, Marlev and Taufik Hidayat. All three bombed out in last year's All England tournament. As a result they were not sent to the Japan Open. All three are in the world top ten, and were genuinely surprised when PBSI sent young players to the tournament in their stead. Marlev eventually did participate, but he had to pay his own way.
This restriction makes it hard for the players to plan their year. They cannot know in advance which tournaments they will take part in. They may be included or excluded at any time. When they miss a tournament, their ranking will automatically decline.
If the players want to keep their ranking, they must play in the tournament and pay their own way. Even so, the association will take a share of their prize money if they win. The rules state that PBSI will take 25 percent of the prize money for Indonesians who play under its sponsorship and 10 percent for those who do not. PBSI says it uses the money it takes to buy shuttlecocks and pay coaches when they are in training. "This is not a matter of being materialistic, but PBSI wants to maintain achievement and prestige," said coach Christian Hadinata.
So it is hardly surprising if the players complain that the association meddles too much. Sometimes a coach and his players have agreed who will be sent to a tournament, but PBSI changes the plan. "It is quite difficult here. Before we meet our opponent on the court, we have to fight with management," Budi Santoso, the world's 17th ranked men's singles player, recently told the sports publication 'Bola'. Budi wants to boost his ranking to 16th in the world so he can take part in the World Championships in Seville, Spain, two months from now.
As the players have no contracts, they have to rely on the prize money from every tournament. "If the management does not use you, what can you say?" said Marlev. That is why they are increasingly choosing to play in a foreign land, while they are still able to compete at a top level.
Marlev has received an offer to play and to coach at YKK Club in Japan. His brother Reony Mainaky first made the offer two years ago. Reony has brought the club to the top of the Japan Badminton League. Owned by a company, the club has signed a contract with him which provides some fixed income. The future is much more secure there.
The exodus started two years ago, about the same time as the problems with PBSI. Hariyanto Arbi chose to move to Singapore after he won the Singapore Open. "It is difficult to hold a position in the Indonesian team since there are many good players here," said Hari at the time. In the same year, Fung Permadi left for Taiwan.
Last January, men's doubles player Rexy Mainaky began a career as a coach in England. The 1996 Atlanta Olympic gold medallist signed a three-year contract to handle the British doubles team. It is not only players who move abroad. Coach Atik Jauhari moved to Sweden after signing a two-year contract with the Swedish Badminton Association.
PBSI chairman General Subagyo does not sound worried. "They are old and are past their best," he said. PBSI cannot provide them with secure income. Subagyo acknowledges that PBSI has a problem with getting sponsors. This year alone PBSI has suffered a deficit of Rp6 billion.
So why not leave?
Agung Rulianto, Ardi Bramantyo, Gita W. Laksmini/SB/CM