Blood Money for Satinah
After seven years behind bars in Saudi Arabia, Indonesian migrant workerSatinah is due to be released soon. The victim's family has demanded almost US$2 million worth of blood money for her release.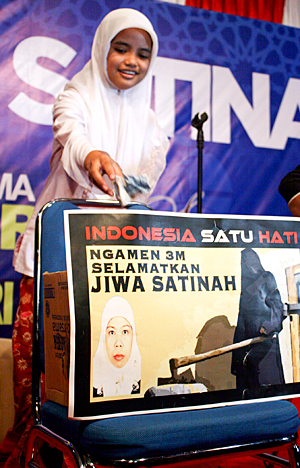 In February 2011, two months before her scheduled execution, Satinah binti Jumadi Ahmad asked a family member visiting her at the Buraidah Prison in Saudi Arabia to find a good husband for her daughter.But today Satniah still lives, and now, after seven years behind bars, the Indonesian migrant worker can look forward to attending the wedding of her20-year-old offspring, Nur Apriyani.
Maftuh Basyuni, head of the government task force for Satinah
...