Whatever Happened to Compassion?
Dewi Anggraeni*
There is a worrying phenomenon which has become apparent in Australia's and Indonesia's attitudes towards 'other' people: the deliberate refusal to see further than what is immediately apparent.
Edition : 24 February 2015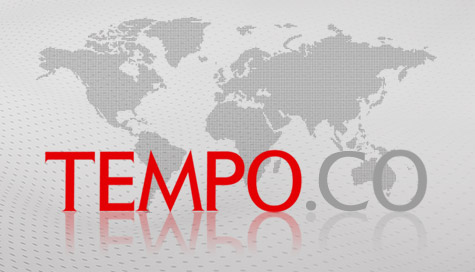 Dewi Anggraeni*
There is a worrying phenomenon which has become apparent in Australia's and Indonesia's attitudes towards 'other' people: the deliberate refusal to see further than what is immediately apparent.
For nearly 15 years now Australia, under the Liberal-National Coalition as well Labor governments, has shown a consistently hardening stance in its policy on asylum seekers. It is bent on stopping the boats from coming into Australian waters. Border protection is applied to boats bringing those regarded as undocumented arrivals, and asylum seekers who managed to reach Australia, were promptly taken to off-shore detention centersmen, women and children. Some have been languishing in detention centers for years, facing continuous uncertainty. Is it so hard to see the cruelty of treating so dismissively people who have escaped hardships in their own countries caused by wars or other kinds of conflicts, or fleeing systemic victimization? The current government has made it clear that these people will not be able to settle in Australia.
A report by the country's Human Rights Commission on the disastrous effects on children in detention has not merely been summarily dismissed, but branded as 'partisan' despite the fact that the previous governmentLaboris also implicated. Both governments, in their attempts not to come across as too callous, have always claimed that it is the people smugglers they are trying to push out of business. Occasionally a political leader or a commentator will point out that the odd terrorist has sneaked into the country posing as a refugee. Unfortunately, the unstated is just as obvious, that is, the fate of the people who have had to resort to the service of the people smugglers is not particularly important. What the government repeats over and over again as their main achievement in this respect is that they have stopped the boats coming to Australia.
In the meantime in Indonesia, the overwhelming issue which dominates the airwaves, conventional and social mediaand rightly sois corruption: who are involved in it, who are suspected to be involved in it, what has been spirited away, in what manner, and how the government is tackling this issue.
Apart from anti-death-penalty lobbyists, very few seem aware of the anguish descended on those condemned to death and their respective families. While the rationale for death sentence is dubious, to impose it willy-nilly on individuals who have been largely rehabilitated is to ignore human compassion.
President Joko Widodo's alacrity in refusing clemency for nine prisoners including Australia's Andrew Chan and Myuran Sukumaran who are convicted of drug smuggling, is very disappointing. He could have considered the clemency appeals and evaluated the merits before dismissing them, citing Indonesia's drug emergency as the main reason for turning them down. Clemency does not equate acquittal. It simply commutes a death sentence to a non-death sentence. In the 10 years they have spent in prison, Chan and Sukumaran have, according to the testimony of fellow-inmates, not only shown remorse but actively taken part in rehabilitation programs which also benefit other inmates.
It seems PM Tony Abbott and his predecessors, as well as President Joko Widodo are playing domestic politics here. PM Abbott and his senior ministers are very much aware that in the current atmosphere of continuous threats of terrorism, very few people would put the asylum seekers' human rights over their own concern for the safety of their own families. Most people see their leader's stance as strong and firm against the dangerous likelihood of the country being infiltrated by terrorists. There is an atavistic urge to 'close the doors' to anyone with unclear background. In the meantime, President Widodo, having lost a significant amount of support for his perceived slow and indecisive stance in the case of the Police versus the Corruption Eradication Commission, may have felt that he could not afford to appear weak in relation to fighting drug addiction in the country, and by the look of most reactions in Indonesia, he may have been right.
In the international arena, while both Australia and Indonesia have shown cold-heartedness, thus projecting a less compassionate image, the immediate implications for Indonesia are more serious. At least Australia does not have any known citizens seeking asylum in other countries. Indonesia on the other hand, has at least 230 citizens on death row in other countriesmostly in Saudi Arabia and Malaysia. Ironically, while refusing clemency appeals from citizens of other countries, the government has allocated resources to help its citizens avoid death sentences elsewhere. In Saudi Arabia for instance, Indonesia has paid blood money for this purpose. In countries where the arrangements of blood money payment do not apply, how could Indonesia resort to clemency appeals after this?
Dewi Anggraeni is an author and journalist