Learning About Indonesias Fault Lines
A massive earthquake shook Pidie Jaya, Pidie, and Bireun in Aceh province. The fault line from where the quake emerged has not been studied in detail. Neither have hundreds of other faults below Aceh.
Edition : 13 Desember 2016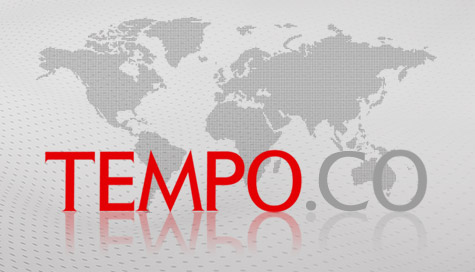 Mawardi, a resident of Buangan village at Pidie Jaya regency, was not dreaming when he felt his bed shake early morning last Wednesday. "I was thrown around on my mattress, he said. When he realized something was wrong, Wardi jumped off the bed only to receive another surprise. The floor, he said, felt as if it had been 'lifted up'.Wardi was experiencing an earthquake.
The area, inhabited by 145,000 residents, and another 400,000 in Pidie and Bireun, began to shake at 5:03am Western Indonesian time that day. Registering 6.5 on the Richter scale, the 15-second quake tore up roads in several areas within the three regencies. Tens of thousand of homes either collapsed or were severely damaged. So were hundreds of shops, dozens of mosques, as well as schools and hospitals. As many as 100 people lost their lives, while hundreds of others sustained injuries. Around 11,000 people were forced to find refuge in the homes of relatives and 28 refugee shelters.
Miswar, a resident of Meuraksa at Meureudu subdistrict, was struck by a falling cabinet and now has to be treated at the Pidie Jaya General Hospital. He chose to stay at the hospital's outer walkway instead of coming in. Tremors from the aftershocks still cause him a great deal of fear. "I'm even afraid to go to the toilet. I see cracks inside the rooms, he said last Thursday.
Hundreds of students at the Mahadal Ulum Diniyah Islamiyah Islamic Boarding School, at Bireun's Samalanga Great Mosque, had to escape the quake in darkness due to a power blackout. The students bumped into each other in panic, some falling to the ground. The Azziziyah Islamic High School building and the mosque's dome in the complex were knocked down by the quake.
Aceh's regional administration declared the disaster response emergency status until December 20. "Search and rescue of victims should be an emergency priority, said National Disaster Mitigation Agency, Willen Rampangilei.
lll
A report from the Meteorology, Climatology, and Geophysics Agency (BMKG) indicated that the Pidie Jaya earthquake was caused by a strike-slip fault. This event, according to BMKG's chief of Earthquake Information and Tsunami Warning Division Daryono, originated from the Samalanga-Sipopok fault, moving to the southwest-northeast.
The horizontal movement of the Samalanga-Sipopok fault triggered a quake along a 30-kilometer line. The subsequent shake-up not only startled Aceh residents, but also earthquake researchers, who felt they must have overlooked the inland Samalanga-Sipopok fault line. As it turns out, there has been no comprehensive study on this particular fault.
The fault's movement had once caused a quake in Aceh nearly 50 years ago, at a 6.1 magnitude. Researchers, however, have yet to determine if the Samalanga-Sipopok is an active fault. "It has not been included in Indonesia's earthquake mitigation map, said Irwan Meilano, a seismic expert at the Bandung Institute of Technology (ITB).
Iwan is not entirely sure that Samalanga-Sipopok was really behind the quake at Pidie Jaya. The fault has not been clearly identified. Moreover, there are hundreds of other faults below Aceh, which likewise have not been examined in detail. Instead, he said the western part of Sumatra faces a greater quake threat from the direction of the megathrust zone. Sumatra's fault system, located mid-island and spanning from Aceh to Lampung, is subject to more scrutiny.
Divided into dozens of segments, the activities of Sumatra's fault line are closely observed due to its potential for causing large earthquakes, reaching well above the seven magnitude. It's the most active fault line in Indonesia. "The fault in Pidie is actually very vulnerable, said Irwan.
Indonesia is often struck by earthquakes because it lies on a highly active tectonic zone. The archipelago is a meeting point between three major tectonic platesIndo-Australian plate from the south, the Eurasian plate from the north, and the Pacific plate from the eastas well as nine minor tectonic plates. The borders where these plates meet one another are very complex, with each plate moving in its own direction. Since 1897, Indonesia has experienced more than 14,000 earthquakes that registered above 5 on the Richter scale.
The island of Sumatra, formed by the subduction of the Indo-Australian plate beneath the Eurasian plate, has seen the largest number of earth quakes. The usual sources are the Indian Ocean subduction zone to the west of the island and the Sumatran fault line system. The Indo-Australian plate can move at a rate of 4 centimeters per year. It was the friction between these two plates that triggered the quake and tsunami that devastated Aceh in December 2004.
Local fault movements to the east of the Sumatra fault line this time shows the many other causes for earthquakes that have evaded scrutiny thus far. Moreover, the epicentrum was located inland, with a depth of only 15 kilometers, which classifies it as a shallow tectonic activity. Yet, the tremor still reached Banda Aceh, some 105 kilometers away from the epicentrum.
The active fault structure in Sumatra includes the Aceh, Seulimeum, and Tripa segments. There are also local fault structures such as the Lhokseumawe fault and Samalanga-Sipopok fault. "Between 1936 and 2016, 22 significant and damaging earthquakes were recorded, said Daryono.
The quake in Pidie Jaya caused massive damage due to its shallow source, high magnitude, and the density of structures in the area where the quake struck. Additionally, the ground in Pidie Jaya contains soft material, such as sand and thick clay deposits, which helped resonate the seismic wave and strengthen the quake. "Many buildings were not built to earthquake standards, so they were easily damaged, Daryono said.
Danny Hilman Natawidjaja, an earthquake expert from the Indonesian Institute of Sciences (LIPI), disagrees with the notion that the Samalanga-Sipopok was what triggered the quake. He dismissed the geological map, which mentions the fault, saying the map was not meant for earthquake mitigation. "Sipopok is not defined as an active fault, said Danny, a scientist from LIPI Bandung's Geotechnology Research Center.
If active, according to Danny, the Samalanga-Sipopok fault line would have the potential to trigger earthquakes stronger than a magnitude 8 along its stretch, spanning hundreds of kilometers. With its 6.5 magnitude force, said Danny, Pidie Jaya earthquake came from a fault with an estimated length of 15 to 20 kilometers. "But it's not yet known which fault triggered the quake. Despite a clear trace of the fault, a field check is needed, said Danny, who also leads the Indonesia Earthquake Zoning Revision Team's Geology Work Group.
Danny is more convinced that the Pidie Jaya quake was caused by a fault branching out from the Sumatran fault line system, especially the one crossing Weh Island, Banda Aceh, Pidie, and Lhokseumawe. Danny calls it the Pidie fault. "The fault has not been mapped in Indonesia's earthquake map, he said. The fault will be included in an update to the quake zoning map. Based on the history of earthquakes in the region, Danny suspects that the Pidie fault was also responsible for a magnitude 6.8 earthquake that shook Lhokseumawe in 1941.
According to Sri Hidayanti, a seismology expert from the Vulcanology and Geological Disaster Mitigation Center, many active faults are still unmapped. The Indonesia Earthquake Zoning Revision Team member also said there are only a few researchers and experts on fault lines in Indonesia. Even Java, despite being the most populated Indonesian island and is therefore at high risk, does not have comprehensive research of its fault lines.
Indication of a fault's presence may be obtained through satellite imagery. However, researchers are having difficulty accessing adequate images. Resolution of freely available images are limited to around five meters. If it was obscured by sediments, it would be hard to trace the exact course of a fault line. Pictures with a higher resolution of 60 centimeters are sold for US$40 or Rp537,000. "An even more detailed picture could reach US$400 per square kilometer, said Mudrik Rahmawan Daryono, an earthquake researcher from LIPI's Geotechnology Research Center.
Sri said that some fault lines are now being prioritized for research. Among others, these include the Lembang and Cimandiri faults in West Java, and the Opak fault in Yogyakarta. The latter was the culprit behind the earthquake that damaged parts of southern Yogyakarta 10 years ago. Papua also has its own large share of fault lines.
Research to determine whether or not a fault line is active may take years. After being confirmed as active, additional research to asses the impacts of its potential earthquakes must be carried out. What follows next is a disaster mitigation campaign, including introducing earthquake-resistant building design. "We cannot tell people to not build things along the fault line, said Sri.
GABRIEL WAHYU TITIYOGA, MAYA AYU PUSPITASARI (JAKARTA), IMRAN MA, ADI WARSIDI (ACEH), ANWAR SISWADI, AHMAD FIKRI (BANDUNG)