Protecting LGBTs
THE fact that lesbian, gay, bisexual and transgender (LGBT) rights are always hotly debated ahead of every general election is proof that this issue contains major political impact.
Edition : Monday, February 5, 2018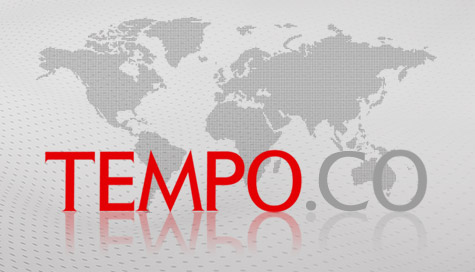 THE fact that lesbian, gay, bisexual and transgender (LGBT) rights are always hotly debated ahead of every general election is proof that this issue contains major political impact. Parties whose constituents are mostly homophobic are now competing to be the loudest voice supporting the Bill on Revisions to the Criminal Code (KUHP) providing penalties for those engaging in same-sex relationships.
After National Mandate Party (PAN) Chair Zulkifli Hasan said five factions in the House of Representatives (DPR) acknowledged the presence of the LGBT community, representatives of the five parties quickly denied it, and instead pointed the finger at PAN, accusing its faction as not being serious about supporting the proposed legal punishments for LGBTs. Rather than defending its minority citizens, the DPR has now turned them into lepers to be kept at bay.
The Criminal Code Bill indeed corners LGBTs, by broadening its definition of obscenity. Under Article 292 of the current Criminal Code, criminalization only applies to adults performing sexual acts on children of the same sex. The offences now listed under Article 495 of the Criminal Code Bill have been extended to cover sexual relations of adults of the same sex. They may be subject to up to five years imprisonment.
Many DPR members consider this Article as actually providing legal certainty for the lesbian, gay, bisexual and transgender community: only those who use force to commit an obscenity, violate morality in public, or publish pornography can be prosecuted. The DPR members seem to forget that pornography, for instance, can involve both homosexuals and heterosexuals. This clause can also be interpreted in various ways. A film poster showing two men holding hands, for example, could lead to the movie producer going to jail.
W251bGwsIjIwMjEtMDUtMTMgMTk6NTE6MTYiXQ
The Bill is clearly discriminatory and has potential to ignite persecution, as some members of the public could pursue LGBT groups and take the law into their own hands. This article, if passed, could also be misused to damage the reputation of a political opponent, or to threaten traditional customary communities and adherents to particular beliefs who outsiders can perceive as being close to LGBTs. Even as we speak, many members of this community already live as couples although have never been legally married.
Homophobic symptoms are already widespread. In line with increasing religious conservatism, the public can no longer comfortably look at the pockets of people attracted to the same gender. It is as if people have to ignore what has long been acceptable as part of our society, that is the presence of transvestites (banci) in traditional and other performing arts or the acknowledgment of another gender, other than male and female, in the Bugis culture. Research by the Wahid Foundation confirms homophobia: Together with communism, LGBTs are one of the two groups most abhorred by its respondents.
An opinion poll by Saiful Mujani Research & Consulting shows similar results. Around 80 percent of respondents would refuse to have neighbors who are LGBT, or have one as their mayor, regent, governor or president. In the case of the rights of LGBTs as citizens, the opinion of the respondents were split in the middle to almost equal degree.
DPR members ought to realize that LGBTs are part of the citizenry who must be protected. They should not only consider their own party's electability levels by complying to the will of the majority and making that their policy basis. Our religious beliefs cannot be used as the base for drafting law since those beliefs are subject to multiple interpretations. Following the majority's interpretation simply puts minorities into a corner. Doesn't religion teach us to provide justice, including for those who are most vulnerable and powerless?
The root of the problem lies in the view that homosexuals have contagious differences. Such an opinion is strengthened by a religious doctrine that ignores current scientific research. In fact, several studies show homosexuality is an inherited characteristic that cannot be transmitted.
These opinions then lead to the suspicion that LGBTs are part of a major movement intended to weaken the hold of religion and the state. Homophobia becomes allied with xenophobia, the view rejecting everyone from outside one's own country or people. An initiative by the United Nations Development Program (UNDP) to help reduce the disparity and marginalization of LGBTs in four countries, including Indonesia, became controversial here. Vice President Jusuf Kalla asked the world body to cancel the program of Rp 108 billion.
It is high time the state stop looking into the sexual orientation of its citizens. What is a private matter should stay within the realm of privacy. Anyone is free to consider LGBTs as sinners. But, as one member of the National Human Rights Commission said, not all sinners need to be imprisoned.