Rini Soemarno: We Were Discussing a Project
After a recording of her conversation with PLN CEO Sofyan Basir became viral in the social media, Minister of State-Owned Enterprises (SOEs) Rini Soemarno has filed a report with the police.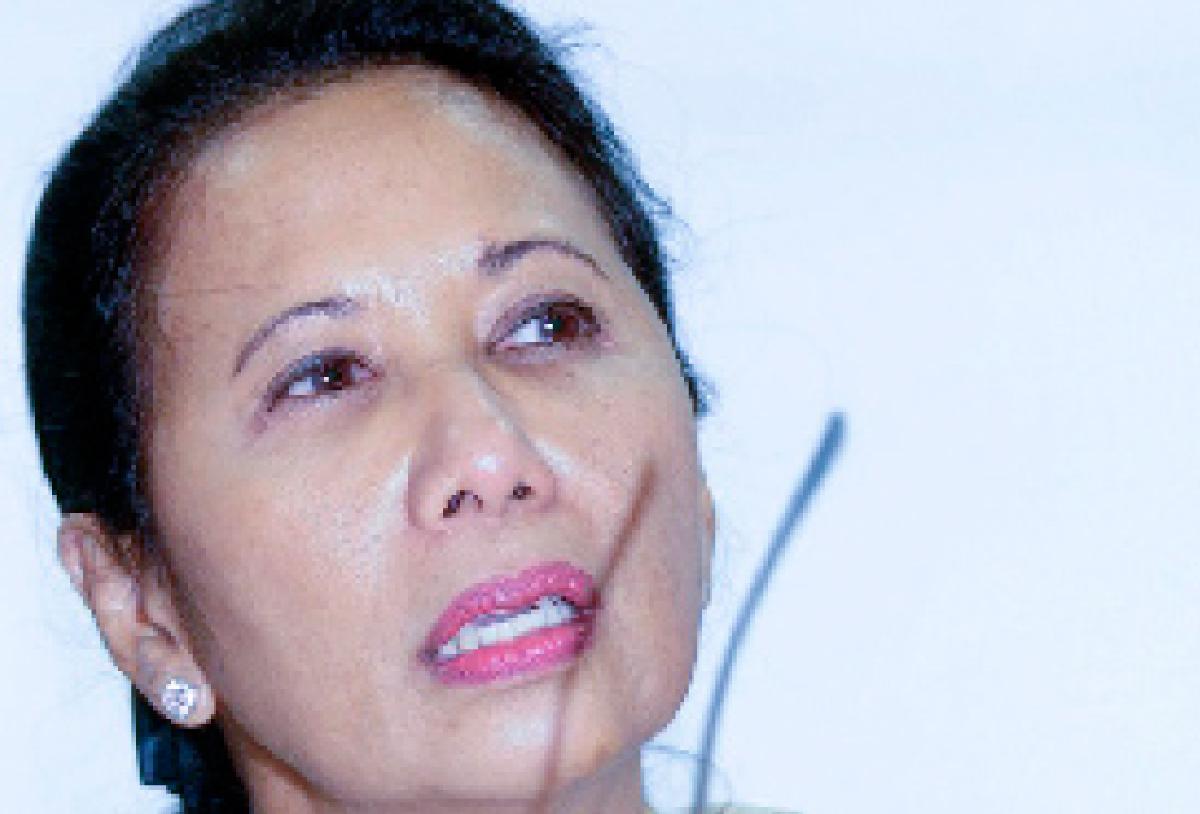 After a recording of her conversation with PLN CEO Sofyan Basir became viral in the social media, Minister of State-Owned Enterprises (SOEs) Rini Soemarno has filed a report with the police. She feels that this was defamation. She is of the opinion, the recording was selectively edited to make her look bad.
Rini only gave two short statements to reporters last week. She retained the services of lawyer Hartanto to file a report with the Criminal Investigation Unit at the National Police Headquarters. Rinis statements were supplemented with an interview with Hartanto on Thursday last week. Here are excerpts from their interview.
What is the context of that recording?
I don't have any problem with the recording. We were discussing a project. We asked the SOEs to off-take 90 percent or more (stock). We have to own the stock to make sure that we will be involved in (determining) the products to be sold and their pricing. That is the point. There is nothing else.
How important is it for PLN and Pertamina to have stock in the project?
It's important. It is important for PLN to have stock so that we know about the cost structure. I feel this has been damaging. The recording which is circulating has been edited for a particular purpose, namely to defame me. I truly believe that I have fought for the interest of the SOEs for the past three-and-a-half years.
Have you reported the matter to the police?
I have given power of attorney to a lawyer to file a report to the police. We have submitted it to the police to be processed. We are waiting for the result of the police investigation.
---
Rini Soemarno's legal counsel, Hartanto
Who has been reported to the police?
The party being reported is still under investigation. It started on social media, from an anonymous account. We leave it to investigators to be checked further.
Are there any specific accounts?
We have explained that Rini knew of it on April 27-28 through social media. That upload on social media went viral and was quoted in the mass media. That was not wrong. The one who uploaded it did something wrong. It was edited and captioned as if illegal things were discussed.
Were the accounts spreading that information mentioned?
We gave the evidence. It was all there.
Who was that?
We don't know who first spread it. Some copied it, then uploaded it themselves, and some just distributed it. There were also those as was reported by Tempo, @jokerpolitik and @pertahanansipil. That is what we conveyed. I don't know who first did it.
How many accounts were there?
We learned about it from the media. For those reported by the media, those two were there. The rest depends on the investigation.
What articles of law are suspected of being violated?
Articles 310-311 of the Criminal Code about defamation and slander and Article 27 of the Electronic Information and Transaction Law because it was done through electronic means. There can still be developments in which articles of law (are violated).
Any suspicions about who spread this?
She didn't talk much about it. The point is, in order to prevent it from spreading more wildly and causing more damage, it is being investigated by the police. Whoever it leads to, that would be up to the police to handle. She did not want to make any suppositions, because that would move the issue in many directions. This way, at least there is an effort from Ibu Rini to clear up this matter.
But communication between Rini and Sofyan did take place, right?
That communication did take place as was conveyed by Pak Sofyan. It was part of his consultation process with the SOEs minister. But it was captioned in such a way as to destroy her credibility.
What does Rini Soemarno want in this case?
For everything to be straightened out, to reveal the truth as it is. There was no discussion about a fee.