Wan Azizah Wan Ismail, President of the People's Justice Party
We Need To Immediately Restore Public Trust
Edition : Monday, May 14, 2018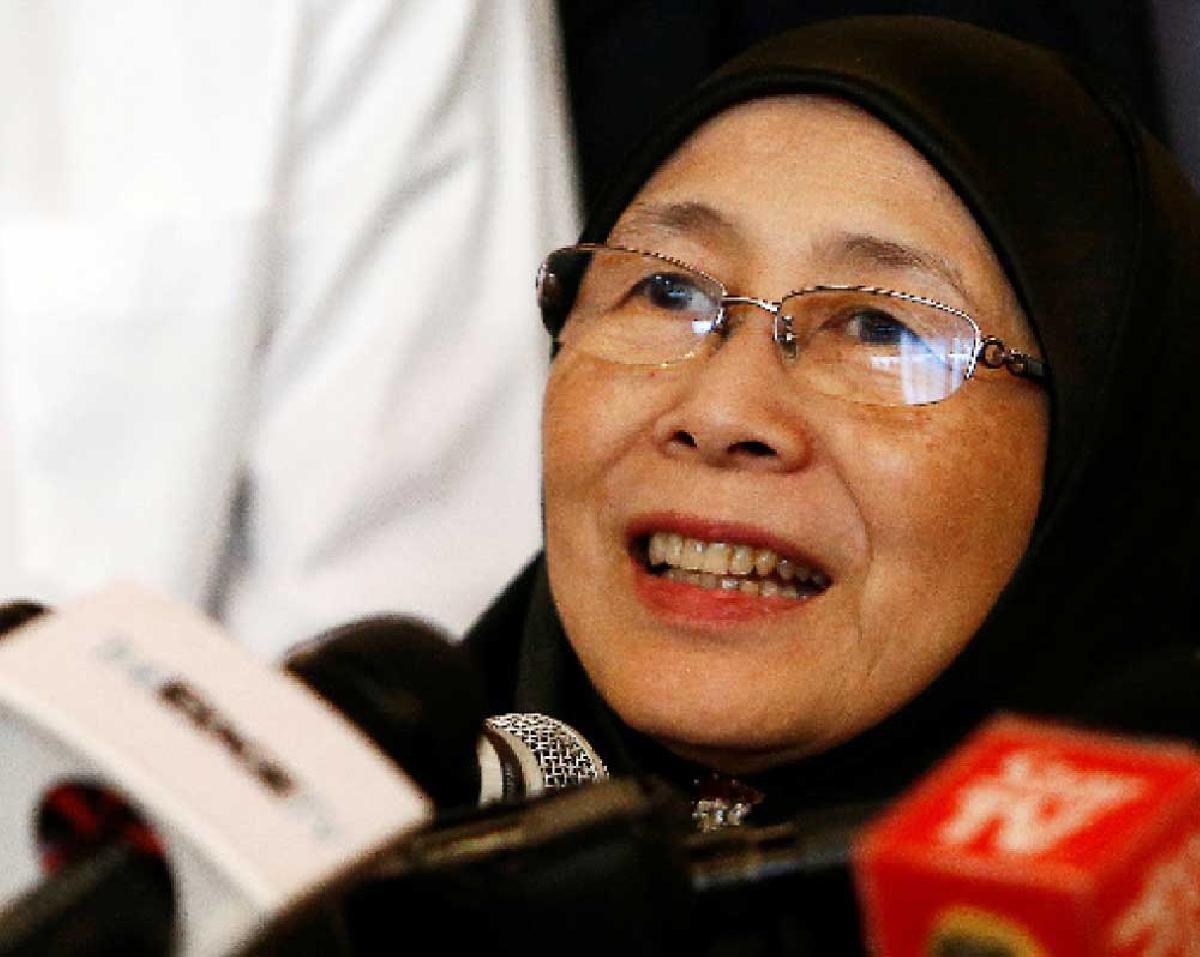 Malaysians gave substantial support to the Pakatan Harapan coalition in last Wednesday's general election. Seats won by the Parti Pribumi Bersatu (PPBM), People's Justice Party (PKR) and Democratic Action Party (DAP) coalition exceeded seats won by Barisan National-a coalition that had never lost an election in the previous 62 years. "Alhamdulillah, our 20-year effort has succeeded," said PKR President Wan Azizah Wan Ismail.
Wan Azizah, born in December 1952, is the wife of opposition leader Anwar Ibrahim. She was chosen by Pakatan Harapan to serve as Deputy Prime Minister alongside Mahathir Mohammad, who has now been sworn in as the country's leader.
Last week, Tempo's Abdul Manan interviewed Wan Azizah on two occasions in Kuala Lumpur, Malaysia. Excerpts from the interviews, as follows:
What steps will Pakatan Harapan take after winning the general election?
Alhamdulillah we reached our goal to win parliament. The next step was to appoint a prime minister. We've submitted a name to the Sultan of Malaysia. (On Thursday, Pakatan Harapan submitted a formal letter proposing Mahathir Mohamad as prime minister, followed by his swearing on the same day).
W251bGwsIjIwMjEtMDQtMjEgMjE6NTU6MzAiXQ
Had Pakatan Harapan already predicted the victory?
No. We simply adopted an optimistic attitude. Alhamdulillah, our 20-year effort has succeeded. I'm very grateful that we can now form a government that will immediately address several issues. We have felt the people's suffering.
What was the main contributing factor in Pakatan Harapan's victory?
The people have been suffering heavy burdens. Current conditions have strained the people, particularly the tax on goods and services (GST, a six-percent tax that came into effect in 2015). There were several other factors, but the GST was the primary factor.
How will the new government address this problem?
We already have a plan. It's important for us to focus our attention on restoring the public's and the market's trust. We believe that trust would not be possible if what's known overseas is Malaysia's current government. After the election, the ringgit value rose, although not by much. We're also aware that we have a large government debt.
What immediate steps will be taken to address burdensome living conditions?
We promise to abolish the GST within 100 days, find a way to stop budget leaks, (so that) the people can benefit without being subjected to the negative impacts of debt repayment.
Several analysts have warned that abolishing GST would affect the government's ability to overcome budget deficits.
The GST will be revoked because that's our 100-day priority.
l l l
Last Thursday Prime Minister Mahathir Muhamad said the Sultan of Malaysia had given signs that he would give Anwar Ibrahim full pardon.
The Sultan spoke to us privately about his pardon and other political matters. (The conversation) truly touched my heart. I'm optimistic that (the release) will happen soon. If there are no changes, he will be released by June. (Anwar has been detained since October 2015. He's scheduled for release on good behavior in June.)
Was Anwar told about Pakatan's plan to request his pardon?
He doesn't know yet. I didn't have time to visit him in detention during the campaign period.