A Blank Page in Venice
The Indonesia Pavilion in the Biennale Architettura 2018 La Biennale Venezia is awe-inspiring in its simplicity. The blank page received accolades from the public.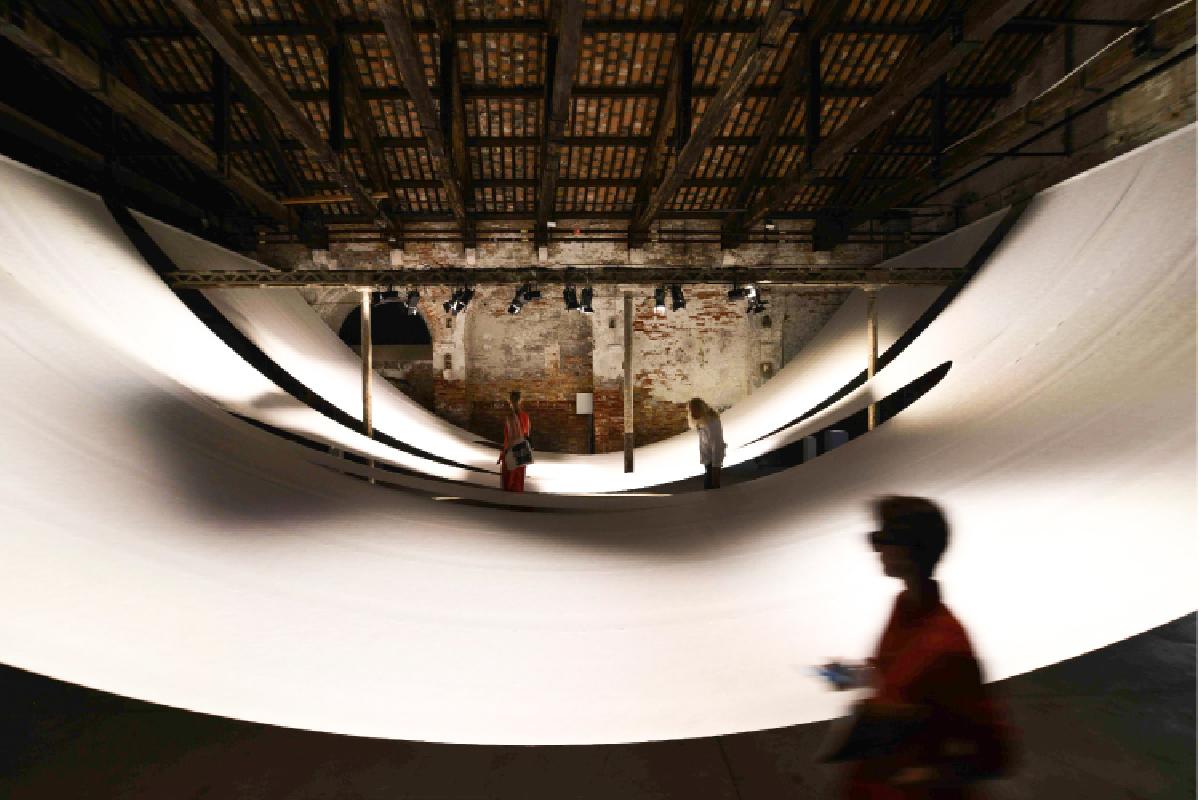 IN the Indonesia Pavilion, on a space of some 250 square meters in the old Arsenale building in Venice, Italy, a giant piece of paper hangs from wall to wall, cutting the room into two large spaces: the light-filled upper part and a gloomy lower part. In this space, gravity is registered by a long and delicate curve, much like a slow, calculated signal. Visitors can walk 'into' the middle of the curve through a gap slashed onto the piece of paper,
...