A Sacrificial Ritual for Kie Ong Ya
EVERY year, the ethnic-Chinese community in Bagansiapiapi, Riau, celebrate a boat-burning festival as a way to honor their ancestors and preserve a centuries-old tradition.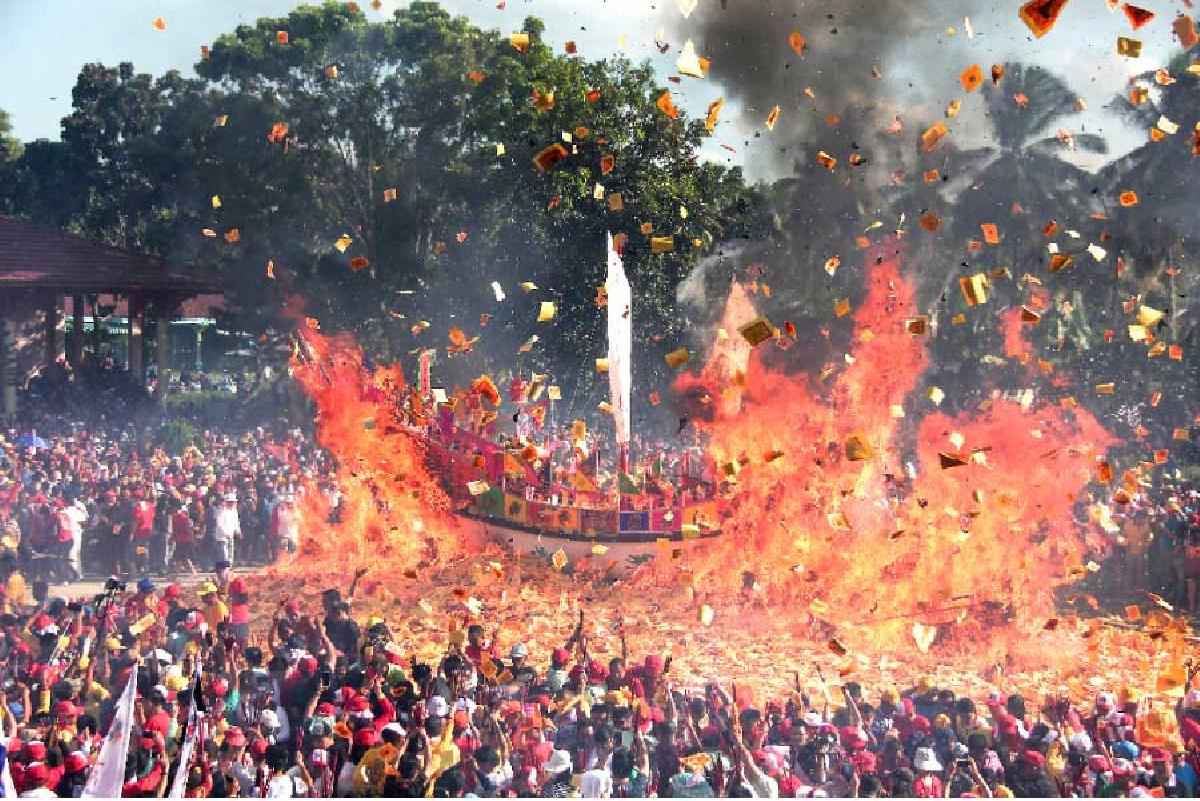 ON Saturday three weeks ago, thousands of ethnic-Chinese Indonesians gathered at the In Hok Kiong Temple in Bagansiapiapi, Rokan Hilir Regency, Riau. People in the crowd took turns taking three incense sticks, known as hio, placed on a long table in the temple's yard, to then light them with flames from large candles.
They proceeded to pray in front of a boat replica on display in the yard, kneeling and occasionally bowing their heads while shaki
...