Empowering Fisherwomen
Multitudes of women are, in fact, involved in the fisheries sector's production chain, from pre-production, processing, to marketing fish catch. But their participation is often underestimated and unappreciated: Women are simply seen as helpers. A number of organizations are working to empower fisherwomen through a variety of programs. In East Sumba, East Nusa Tenggara, for example, the Food and Agriculture Organization is teaching women seaweed farmers proper farming as well as food processing techniques. Meanwhile, Konsorsium Dian Tama is empowering fisherwomen in Kapuas Hulu, West Kalimantan, by providing training for creating fish products. To welcome the National Maritime Day next month, Tempo English reports.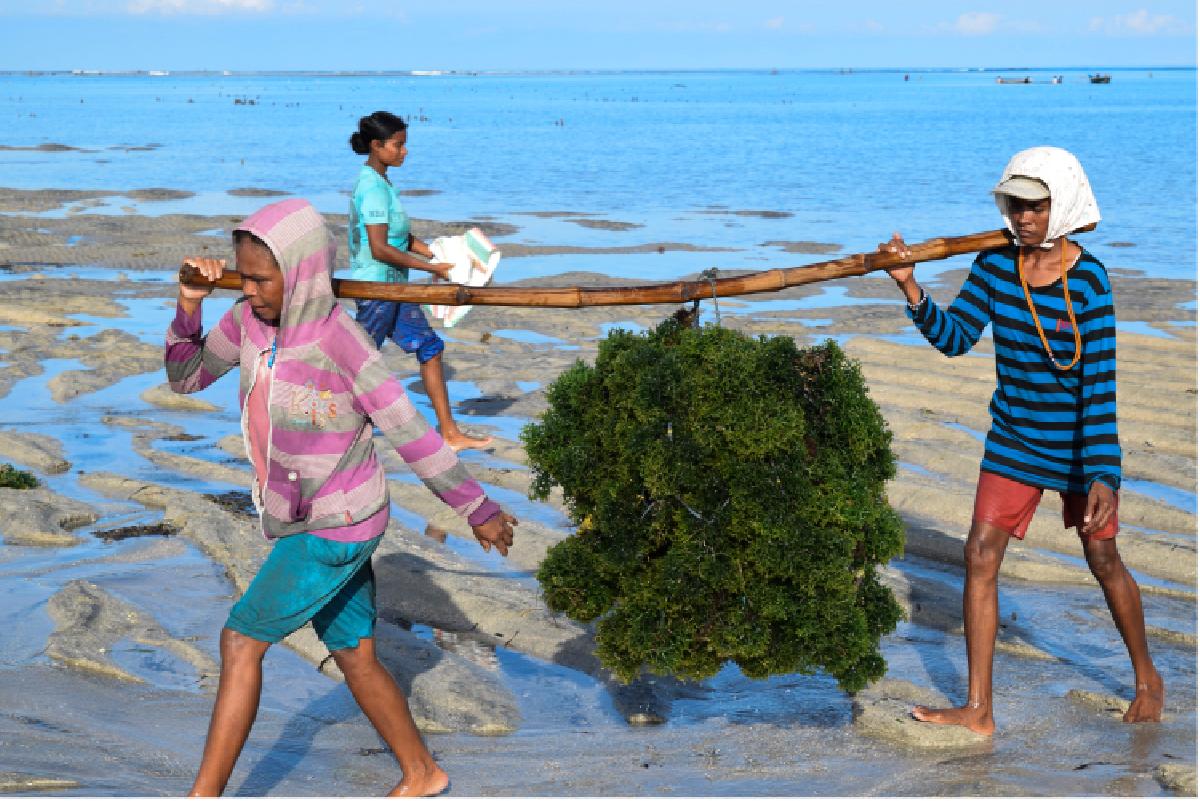 More Than Just Seaweed
Women in East Sumba are processing dried seaweed into food products, multiplying their earnings.
These days Siti Bariyah seldom has to get her feet wet in the Sawu Sea. She and other women in East Sumba's Hadakamali village, East Nusa Tenggara, once had to work at sea every day, caring for the seaweed they had planted along a line of rumpon-a type fishing cage-not far from the water's edge.
"We would plant sea
...