Indispensable Running Mates
At first glance, Joko Widodo's decision to choose Ma'ruf Amin as his running mate seems like a smart political strategy.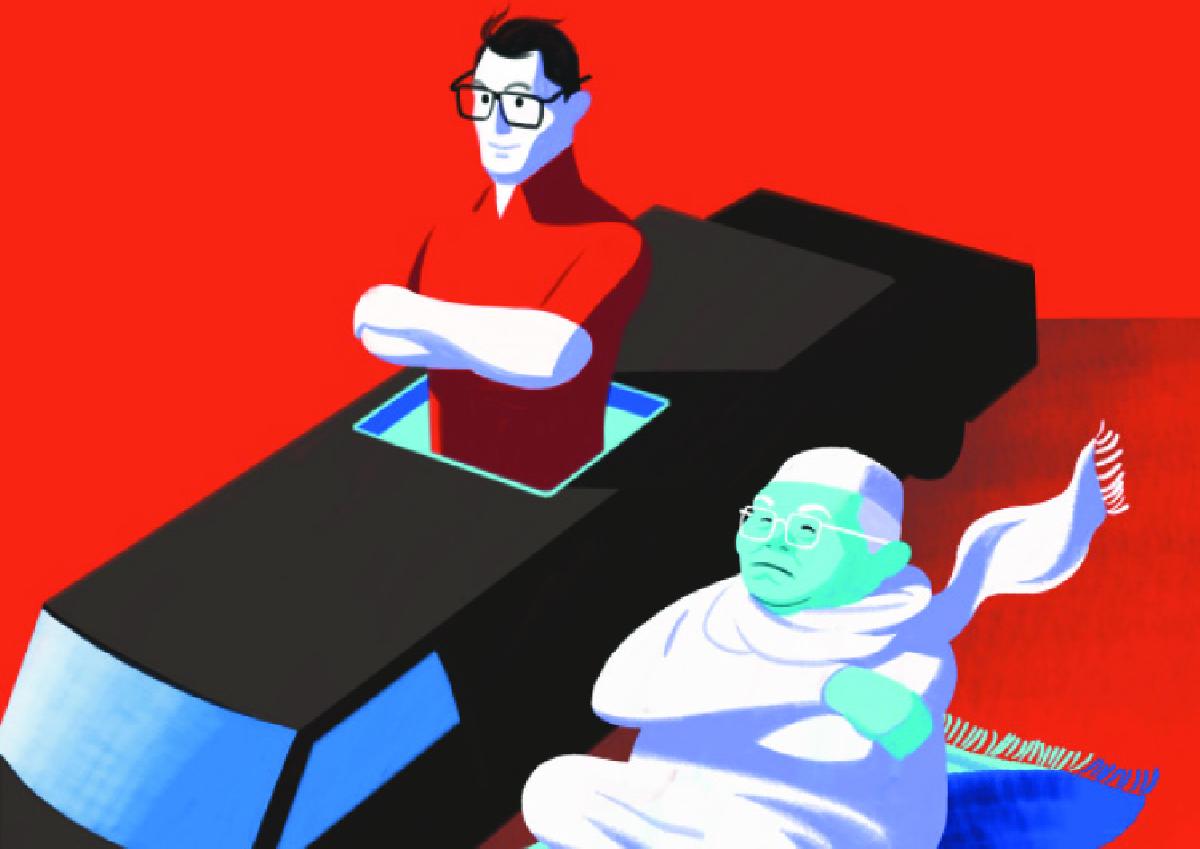 At first glance, Joko Widodo's decision to choose Ma'ruf Amin as his running mate seems like a smart political strategy. Often perceived as not being pro-Islam, Jokowi has chosen a vice-presidential candidate from the "heart" of the faithful: the chair of the Indonesian Ulama Council (MUI). Like using the clinch tactic from a boxing match-embracing an opponent to avoid attack-he has turned Ma'ruf into a shield and is hoping that the religious scholar will increase his vote in next year's election.
The root of the problem is the wrong assumption widely held in Jokowi's camp that Muslim voters do not like their candidate. After being wrongly accused of being a communist and of Chinese ethnicity in the last Presidential Election, two years ago Jokowi was accused of being unfriendly to Islam because of his perceived defense of Basuki Tjahaja Purnama when the Jakarta governor was charged with defaming the Qur'an. But opinion polls show the opposite. Jokowi's rating is around 50 percent. And the majority of those supporting him are Muslims. Jokowi's electability is consistent if voters are classified according to their affiliation to Islamic organizations such as Muhammadiyah, Nahdlatul Ulama or the Islamic Union. Public perception of Jokowi's closeness to Islam is only slightly less than that of his opponent, Prabowo Subianto.
Indispensable Running Mates
Choosing Ma'ruf Amin as a running mate may be a smart electoral strategy, but it also reveals the fact that Jokowi is a pure political pragmatist. It is as if politics is nothing more than a means of retaining power.
Ma'ruf is the chair of the Council that issued the blasphemy ruling, or fatwa, against Basuki, which led to two huge demonstrations that resulted in Basuki being jailed. Ma'ruf also supported fatwa declaring Ahmadiyah to be misguided, criminalizing the LGBT minority, and declaring it forbidden to celebrate Christmas. The choice of Ma'ruf illustrates a sad fact: despite portraying himself as an opponent of identity politics, now Jokowi is deliberately using it.
From the voters' perspective, there is not much to hope for from Ma'ruf. Indonesia will face huge challenges in the next five years: restoring the value of the rupiah, determining strategies to face a looming global trade war and creating jobs for the millions of unemployed. Seeing Ma'ruf as a "spare tire" is unwise because like it or not, if the president is unable to continue, he will become the head of state and of government. Of course, Jokowi is not the only person at fault here. The parties supporting him also played a significant role in deciding on his running mate.
It is as if the people are being forced to accept a running mate who is less than ideal because there are very few alternatives. The limited number of choices is a result of the House of Representatives (DPR) decision to retain the threshold for nominating presidential candidates.
With such stringent requirements-only parties or coalitions with 20 percent of the DPR seats or who garnered 25 percent of the national vote can propose candidates-the number of contestants is limited. This lack of opportunity fosters oligarchies and money politics. The Constitutional Court, which many hoped would change the rulings-through a legal challenge to the presidential threshold-eventually gave up having run out of time.
The simultaneous elections for the president and members of the legislature have made the parties use the presidential candidate pairings from the results of the 2014 legislative elections to determine the presidential candidates five years later. The 2019 presidential election is like a wrestling match in which the contestants enter the ring with body weights measured five years ago. Moreover, our political system has also failed to produce potential leaders at the national level. Parties have not been able to produce cadres from within who can run for this election.
But it is too late to lament all these shortcomings. The people now only have two choices: Jokowi or Prabowo Subianto. Prabowo comes consistently second in the polls after Jokowi. He has failed three times in presidential elections and was once eliminated at a convention of supporting parties, but that has not deterred him from trying his luck again.
There is no evidence that Prabowo would not be a competent head of state. But he is burdened by his past-especially the charge of involvement in the 1998 kidnappings of activists-and it is difficult to hope that he would do a good job. Sandiaga Uno, his running mate, has little experience.
Given the limited choice, we can only choose the candidate with the fewest disadvantages. Another possibility is that people just don't vote at all and the turnout numbers will fall-which would be a sad thing to see.