For the Youth
DIAH Satyani Saminarsih brought the idea of a movement from Indonesia to her workplace at the World Health Organization. She proposed a movement she once pioneered. "The concept is similar to Pencerah Nusantara (Guiding Light of the Archipelago), but on a global level," said Diah when visiting the Tempo building, Thursday three weks ago.
Edition : 25 September 2018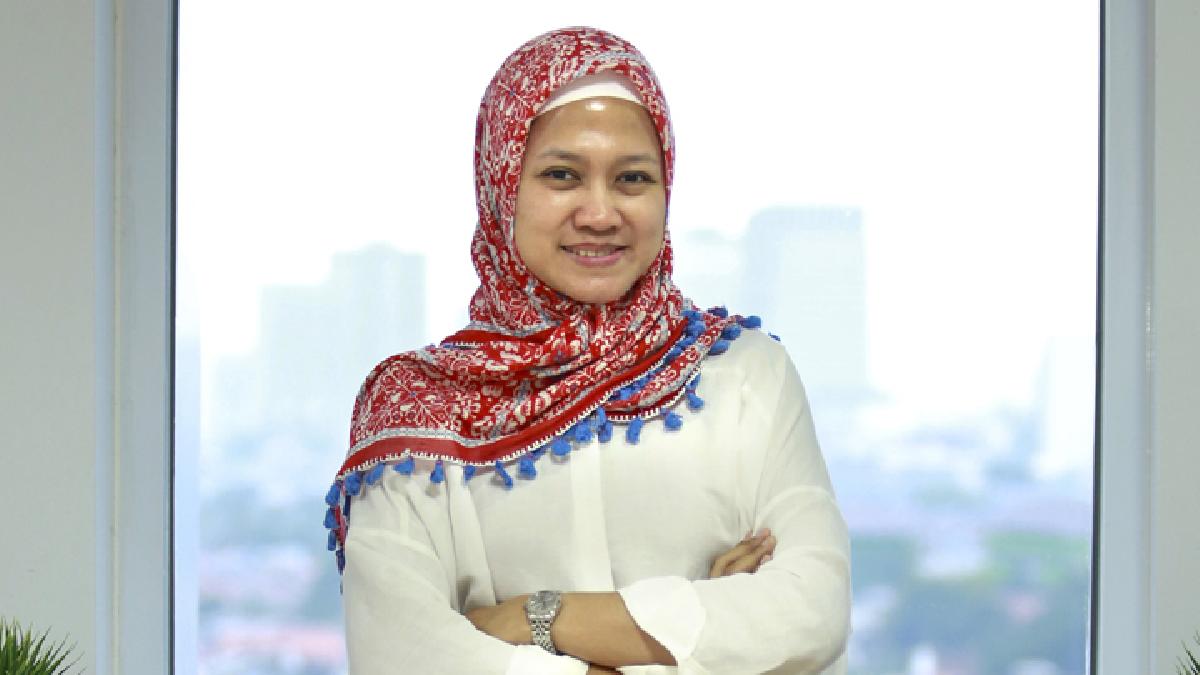 Focusing on the improvement of primary healthcare services in troubled regions, Pencerah Nusantara is a social movement whose foundation is based on young adults. Diah and her fiends initiated the movement during her time as assistant to the President's Special Envoy for Millennium Development Goals, Program Planning and Community Synergy. Diah's role as Executive Director of Pencerah Nusantara led her to be appointed by WHO Director General Tedros Adhanom Ghebreyesus as his advisor on gender and the youth.
Diah plans to recruit young adults from various countries to receive training in the WHO. They would then be assigned to either their own countries or others to act as initiators of change, taking on the issue of comprehensive healthcare service. "They are to be placed on a national level," she said.
The concept, according do Diah, is still being developed. She planned to discuss it during the regional meeting in Africa in late August and in India this September. If the advocacy goes well, the program is expected to roll out by September next year.
Dian Pelangi -TEMPO/Supriyantho Khafid
Warned by Fashion 'Police'
DIAN Pelangi, 27, is a household name in the world of fashion, especially Muslim wear. She has entered Forbes' 30 Under 30 Asia—the list of achievers under the age of 30—for 2018 in the category of celebrities and arts. This week, along with five fashion designers from Indonesia, Dian Pelangi will display her works in the Contemporary Muslim Fashions Exhibition.
The fashion festival with apparel designers from 53 countries takes place at De Young Museum, Fine Arts Museum of San Francisco, USA, until January 6, 2019 and will be continued at the Frankfurt Angewandte Kunst Museum, Germany. In order to be admitted to both events, Dian and peers have had to go through a curating process for two years.
With her various achievements and awards for distinctive fashion, Dian's appearances turn out to have been frequently warned against by the fashion police. The 'police' officer is none other than her mother, Hernani Mansyur. "It's (the dress is) too short, get another!" said the woman born Dian Wahyu Utami, imitating her mother's words.
Hernani asks her daughter to change if she is found wearing upper clothes with three-quarter sleeves or hanging pants. "With tight pants, short blouses, I always get admonished," said Dian. Then she was thinking of some clothing with no violation of norms but still fashionable and decent to wear as a female Muslim. The answer was outer wear to cover body contours. "It's safe now. Mother no longer reproves me.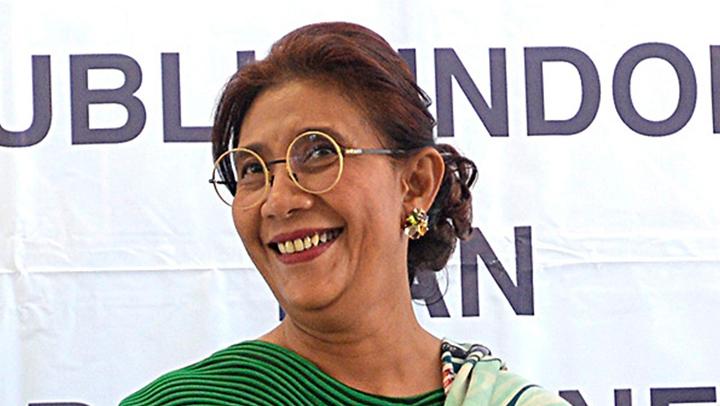 Susi Pudjiastuti -TEMPO/Tony Hartawan
War On Plastic Waste
Do not ever try to hold plastic-bottled drinking water in front of Maritime Affairs and Fisheries Minister Susi Pudjiastuti. She can be enraged. The rejection of water packed in plastic bottles has become a symbol of Susi's campaign against plastic waste.
Since March, Susi, 53, has imposed a ban on the utilization of single-use plastic bottles within the marine affairs and fisheries ministry. In her serious gesture, those found in violation of the rule are each fined Rp500,000. The person reporting it is granted 20 percent of the fine. The same prohibition applies in Susi Air, her airline corporation. "Don't use plastic bags and drinking straws either," she said some time ago. These products, she explained, would steer Indonesia being the second largest source of plastic waste after China.
Susi has been endlessly communicating the injunction in every program of her ministry, public lectures at universities and even when meeting with residents. The campaign to rescue the sea from plastic waste has been expanding after she, along with several environmental figures and activists, formed Pandu Laut Nusantara (Sea Scouts of the Archipelago) in July. "Cleaning sea waters by collecting plastic waste proves our commitment to take good care of Indonesia," she told freshmen at the University of Indonesia in Depok, West Java, last month.
Susi has also appealed that regional governments follow in the footsteps of Banjarmasin (South Kalimantan) and Balikpapan (East Kalimantan) cities, which have issued bylaws to restrict the use of plastic containers.