Clubs Are Responsible For the 'Sins' of Their Fans
THE Indonesian Soccer Association (PSSI) last Tuesday suspended the country's premier football league Liga 1 for an unspecified period following the death of Haringga Sirla. The 23-years-old Persija fan was allegedly beaten to death by Persib bobotoh (meaning supporters in the Sundanese dialect) last Sunday in the Gelora Bandung Lautan Api stadium a few hours before the second match between the two clubs began.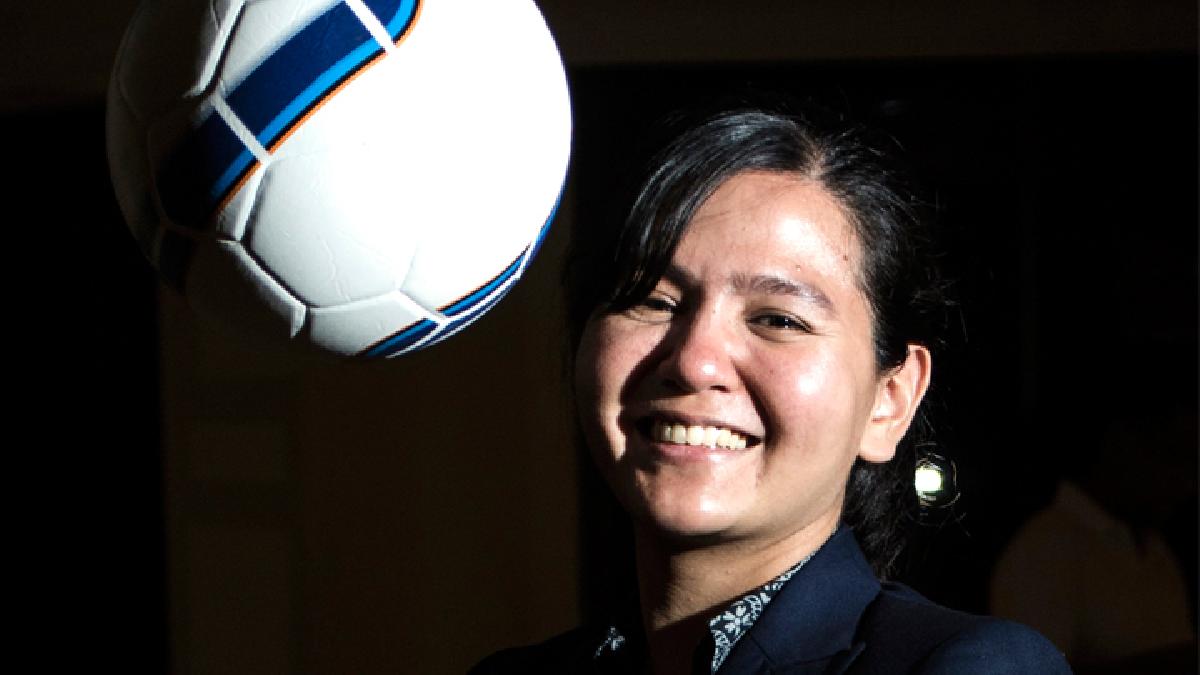 PSSI's secretary-general Ratu Tisha Destria calls the suspension an expression of condolence. "It is a wake-up call for all of us," she told Tempo's Sapto Yunus, Angelina Anjar and Diko Oktara during a special interview last Friday.
Tisha, 32, assures that the suspension is temporary and expects PPSI's fact-finding team to work expeditiously. The findings will be handed over to the association's disciplinary committee to determine appropriate sanctions for responsible parties. She brushed aside those doubting PSSI's seriousness in handling the case as the participating clubs own 99 percent stake in Liga Indonesia Baru, the organizer of Liga 1. "We don't want anyone to damage the harmony among all either," said Jakarta-born Tisha.
Tisha added that based on the 2018 Disciplinary Code of PSSI, the clubs bear responsibility for their fans' behavior and each club has own fan support division. However, the social culture whereby people tend to express themselves via violence makes bloody clashes among supporters inevitable. "This is a fundamental problem. It will be an insurmountable task if PSSI has to do it on its own," explained the mathematics graduate from the Bandung Institute of Technology.
To prevent similar cases from recurring, football's infrastructure and ecosystem need to be fixed. "At this time, only the main Gelora Bung Karno stadium is supported by the proper infrastructure."
What is reason behind the suspension of Liga 1?
We want to give everyone a moment to mourn. We very much appreciate the fans who are also concerned about this incident. The suspension is also a wake-up call for all of us. You can say that's the one and only reason. Apart from that, PSSI's fact-finding team needs time to investigate the case.
What is the job of the fact-finding team?
The team will not be looking for criminal elements because we don't have the authority to punish in that area. We will penalize from sport-related aspects, such as those based on event organization, coordination with security forces and preventive measures taken.
What will you do with the result?
We will present it to PSSI's disciplinary committee. The committee usually holds sessions when it receives reports. Reports may come from three parties—event supervisor, organizing committee and fact-finding team.
Will the team's report also include recommendations for sanctions?
No. Like police officers who only provide a judge with facts to help rule a case, they will not give any direction in terms of penalties.
The youth and sports ministry has asked to postpone Liga 1 for only two weeks. What is PSSI's target?
We want (the team) to expedite so the investigation is completed within three days. Today, they are still in Bandung to gather facts and data. On receipt of their report, the disciplinary committee will meet to decide sanctions. But, the meeting may take place more than once.
Will PSSI report the case to FIFA?
Yes, FIFA closely monitors both our problems and progresses. Actually, Indonesia's football only needs two things; time and trust. Please give us time and trust. We will never drag our feet about tackling things we dread.
FIFA contacted PSSI soon after Haringga's death. What did it demand?
They leave the case to PSSI. In any case, FIFA doesn't dictate anything because the authority lies with the PSSI.
What is the main problem behind violence that continues to break out in football matches?
Violence doesn't just happen in football matches only, but also in schools, music concerts and so on. So, this is a fundamental problem. The question shouldn't be directed to just football, but our social culture. Why do we have to express ourselves via violence?
Is it possible for the disciplinary committee to recommend heavy sanctions to prevent a repeat of the tragedy?
PSSI's Code of Discipline was recently revised. We can't review a given regulation in a short period of time. Once made, a review will be used for a long time. The disciplinary committee doesn't have a recipe written for every case. There can be other regulations. Even though the code of disciplinary doesn't offer a certain sanction, it doesn't necessarily mean the disciplinary committee cannot decide the sanction.
PSSI's code of discipline said that the clubs are responsible for their fans' bad behavior...
Yes, that rule has been in place for long and the clubs are very aware of it. The clubs bear the sins of their supporters. If a true fan loves his club, he will never do anything that can harm the club. So, if someone does that, we have to return to the fundamental problem mentioned before. What's wrong with our youths who express themselves via violence?
The countries with advanced football have fan support division. How about the Indonesian clubs?
They also have it. They are also directly involved in their fans' choreography. The same goes for the national team (timnas). The timnas' supporters who want to create choreography always consult us. But, we're talking about tens of thousands of people. The problem cannot be solved only via structure. We have to campaign to solve that fundamental problem. It will be an unsurmountable task if PSSI has to do it on its own.
Some view PSSI's sanctions not severe enough to give deterrent effects. Meanwhile, other countries have sanctions starting from demotion to ban from competition for several years...
We must look at the fan system of the club. Safety and comfort play a role in preventing undesirable incidents from happening. The clubs have already mobilized all means to this effect. They have crowd management in place but the key to a good crowd management is infrastructure. Look at the infrastructure of our stadiums. With a body scan, clear security rules, a good public transport system etc. in place, the police and organizing committee can work optimally yet unfavorable things can still happen and clubs abroad can be slapped with demotion. In Indonesia, the clubs must cover up many shortcomings here and there so people can enjoy football safely.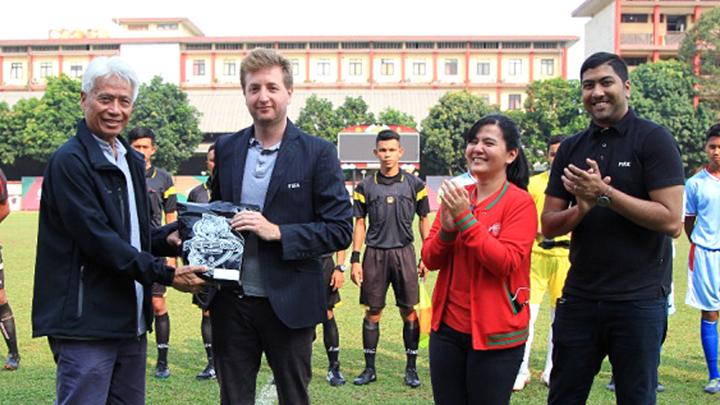 According to PSSI's record, which stadiums in Indonesia already have reliable infrastructure?
The Gelora Bung Karno main stadium (in Jakarta). The GBK is divided into two tiers although the second tier doesn't have a tall fence thus requires to be manned manually. It also already has single seaters. So, when there is a troublemaker, we can see him via the CCTV. And we can penalize him individually.
Many sides questioned the position of ­PSSI's chairman Edy Rahmayadi who is also the North Sumatra governor. What is your response?
The chairman remains committed to lead PSSI until 2020 as mandated by the congress. Besides, it is his political right to serve as the governor. No problem.
Are PSSI executives required to work full time or can they work part-time?
Sports organizations, including football, is made up of two elements, amateurs and professionals. In sports, amateurs are above professionals. In the long past, there were a group of people dubbed as gentleman amateurs who paid people or a group of professionals to compete. In sports organizations, there is gentleman amateur element, which is an executive committee elected through congress. They must either own clubs or be executives of PSSI's provincial associations because football organizations should be managed by football people. They can be part-timers.
Full-timers?
The executive committee, through the chairman, appoints a professional—secretary-general—to carry out day-to-day activities full-time. This is an often-distorted fact. People like to say, 'how come, club owners are also PSSI board members?' Of course, definitely, because PSSI was first established to by club managers to take care of themselves.
Don't so many club managers acting as PSSI executives create conflict of interest in giving sanctions to the clubs?
Certainly not, because they work for themselves. Just like youth organization leaders who need to punish people from their own regions. Everything is done via mutual consensus, not by unilateral decisions.
As regards Haringga's case, some are doubtful of PSSI's seriousness because Persib's CEO is the president commissioner of Liga Indonesia Baru, the Liga 1 organizer...
I see it as a narrow-minded opinion. Sports organizations are all about sporting spirit and gentleman amateurs. We also don't want anyone to damage the harmony.
The Liga 1 suspension will cause delay in the match schedule. What impact will it have on the clubs?
For sure, it will not affect the players' contracts. It's not possible to suspend it up to a month because we know the clubs' difficulties.
How about the national team's preparations for the AFF cup?
No problem. The timnas (national team) will play trial matches on October 10 and 16. The players will gather on October 7.
---
If a true fan loves his club, he will never do anything that can harm the club.
---
Why hasn't the contract extension negotiations with the national team's coach Luis Milla been wrapped up considering that the AFF will begin on 8 November...
Luis is scheduled to arrive on October 9 to negotiate with us directly.
Is he the still the first choice?
Currently, Yes. But, we still need to discuss administration, tax and other labor issues. It's not that easy to bring in foreign workers to Indonesia. Besides, Luis has to have his UEFA Pro license renewed in Spain. So, he can only return to Indonesia on October 9.
Are there any other options besides Luis?
We certainly have plan B. If not, what sort of management are we? (laughs)... But, just wait. If plan A is working, then we won't mention plan B.
How is the evaluation of Luis's performance?
We admit that he didn't meet the 2018 Asian Games target although they had prepared for almost two years. But, we did play against big teams. We must accept the defeat. All this time, we have troubles accepting the reality. So what if there is still no progress? We still have next year. So what if we fail? We can rise up again.
Does PSSI target to win or to improve the quality of football?
That's different because the increased quality is not determined by one coach, but a good ecosystem, integrated competition from town to regional to provincial levels and the number of coaches. So, we need a thousand Luis for all of Indonesia.
The current total number of licensed coaches is still small compared to that of clubs…
In 2017, the number of licensed coaches increased by 200 percent. Through the Indonesian Football Philosophy program or Filanesia, we actively promote training courses in town and regency levels and embarked on international partnerships. Last June, we organized more than 200 events such as courses and workshops. We also work with Germany and Australia via the Sport for Development program. This is integrated with our basic training license to get to the grassroots. During October-December, we will conduct 14 courses in East Java and four in Maluku.
Who are the participants?
We want football a la Indonesia to be taught not just in football schools, but also in normal schools. Our target is 20 primary and middle school sports teachers and 10 general participants who have the interest to have a career in the coaching field. We target 1,000 to 1,500 teachers to participate in this program by the end of 2019.
RATU TISHA DESTRIA
Place and date of birth: Jakarta, December 30, 1985
Education: State High School 8, Jakarta | Bachelors of Mathematics, Bandung Institute of Technology (2004) | FIFA Master in Sports Humanity, Sports Management, and Sports Law (2014)
Career: Secretary-General, Football Association of Indonesia (2017-2020) | Director, Competition and Operations, Liga Indonesia Baru (2017) | Director, Competition and Operations, Gelora Trisula Semesta, the operator of Indonesia Soccer Championship (2016) | Founder, LabBola (2008)