RETIRED generals Calling in the Troops
Retired military personnel are divided. Jokowi's camp is still relying on Luhut Pandjaitan's role.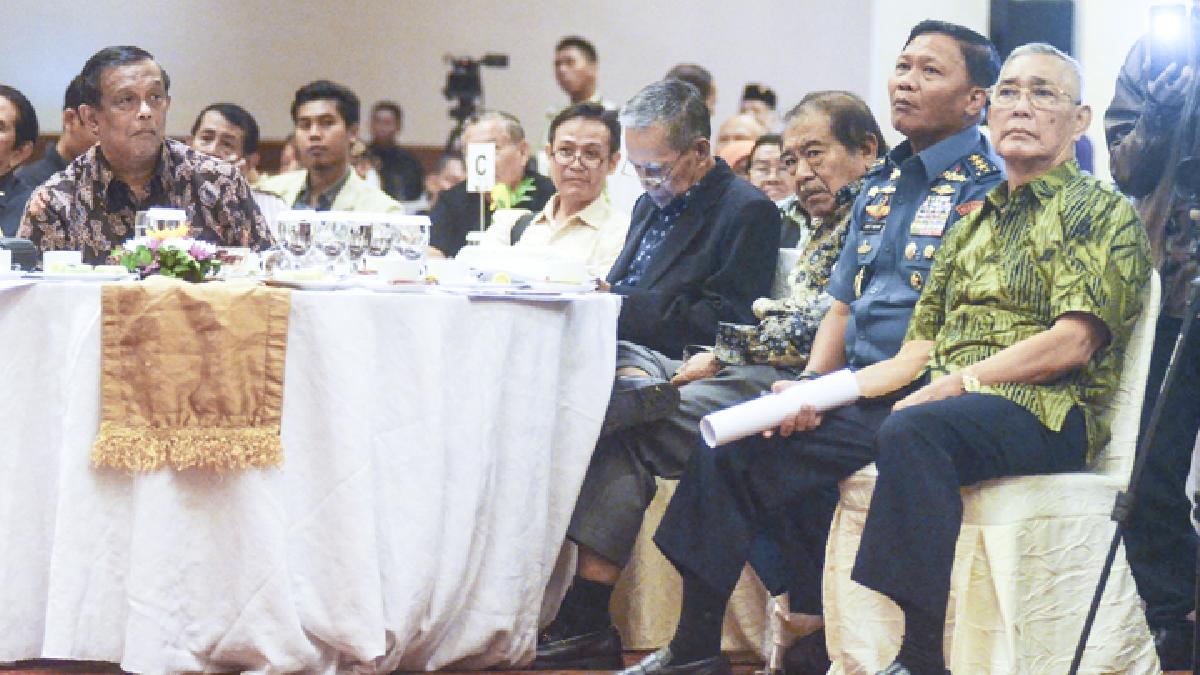 The event being held at the Ballroom of Sari Pan Pacific Hotel, Central Jakarta, on Saturday two weeks ago, was ostensibly a discussion of a book entitled Prabowo Subianto's Strategic View: The Paradox of Indonesia. Held after noon, the author, Prabowo, spoke to the attending guests about Indonesian economic sovereignty, most of whom were retired personnel of the Indonesian Military (TNI). A banner over the stage read "A Chat wit
...