Votes at the Feet of housewives
Sandiaga Uno believes that groups of housewives will determine the outcome of the presidential election. He is targeting 130 million votes.
Edition : 16 October 2018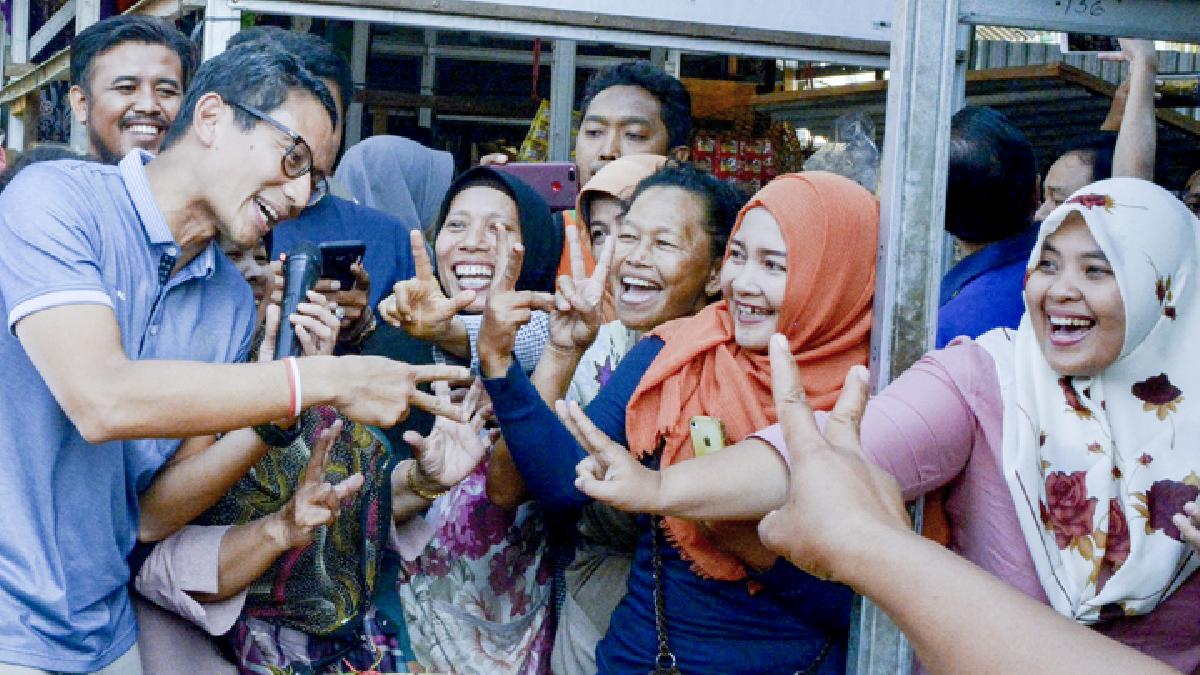 SANDIAGA Salahuddin Uno's visit to Tanjung Marketplace, Jember, East Java, on Sunday last week, cause hysteria among vendors and marketgoers. The crowd, mostly middle-aged women, crowded around Sandiaga and tried to shake his hand. Some of them had their cellular phones ready to take selfie photos.
After working the crowd, Sandiaga went to see the soybean cake vendors. "There is soybean cake (as thin as) ATM (cards), soybean cake sac
...