The Big Boss' Footprints
Lippo Group CEO James Riady is implicated in the bribery case plaguing the Meikarta project. The KPK team searched his home, suspecting there may be evidence of foul play. There is suspicion that he once met with suspects in the case and was aware of the bribery.
Edition : 23 October 2018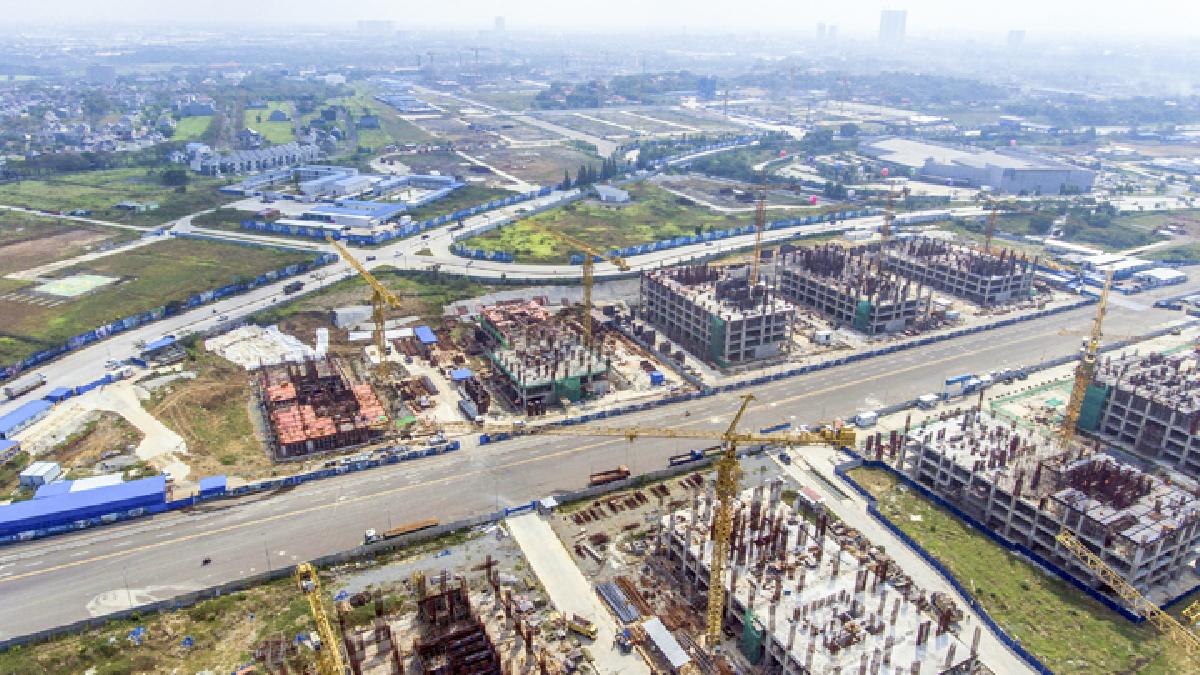 Last Wednesday, dozens of Corruption Eradication Commission (KPK) investigators in three Toyota Innova cars arrived at the residence of Lippo Group Chief Executive Officer (CEO) James Riady in Taman Golf Complex No. 20, Jalan Boulevard Raya, Lippo Karawaci, Banten. They were delayed at the gate for several minutes, when the security questioned the purpose of their midnight visit. When an investigator showed them a search warrant, the KPK team was waved through.
After meeting the host, investigators swiftly searched all corners of the luxury home. Lippo Group's attorney later arrived at the house. The search, which lasted almost three hours, had to do with a bribery case surrounding the Meikarta project, with bribes given to Bekasi Regent Neneng Hasanah Yasin and a number of her subordinates by Lippo Group Director of Operations Billy Sindoro.
KPK spokesperson Febri Diansyah said investigators had strong reason to perform the search. "We suspected there would be evidence related to the Meikarta case [kept] there," said Febri. Meikarta developer's attorney, Denny Indrayana, said nothing was taken by investigators from James's home. "No items, documents nor letters were found and taken from Pak James Riady's home," he said.
Several hours before, investigators had searched Billy Sindoro's residence not far from James'. Before they went to Billy's home, they searched Lippo Group's office room on the 22nd floor of the Matahari Building in Jalan Boulevard Palem Raya, also in the vicinity. From both locations, investigators retrieved documents related to the Meikarta project and its permit process.
All that day, the KPK sent teams to perform searches in 12 locations. A team from the anti-corruption agency also searched Bekasi Regent Neneng's private residence in East Cikarang, Bekasi, West Java. From her home, investigators seized over Rp100 million in rupiah and yuan.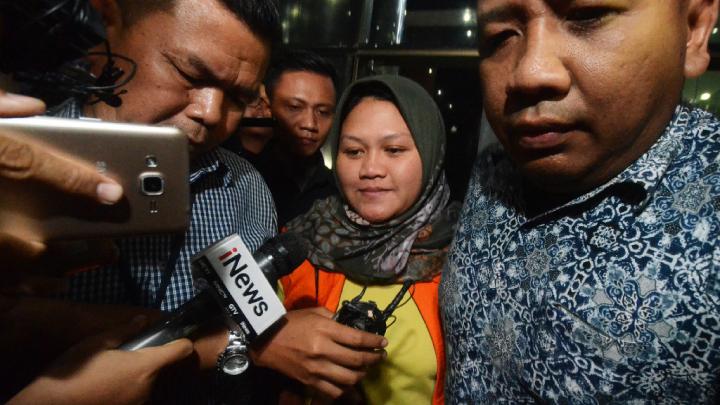 The series of searches were the next step in the bribery arrest operation three days earlier. The operation began with the arrest of Taryudi, a Lippo Group consultant and Billy's trusted man, not long after he gave a bribe of S$90,000 to Spatial Planning Chief Neneng Rahmi. Investigators also seized Rp23 million and S$90,000 from a car owned by Taryudi, who was apprehended on a street in the Cluster Bahama residential complex in Cikarang, Bekasi.
Meanwhile, Neneng Rahmi managed to evade investigators' surveillance after receiving money from Taryudi. Investigators in two Avanza vehicles lost track of Neneng Rahmi, who was driving a white BMW. On the same day, an investigating team apprehended a Lippo Group employee, Henry Jasmen, and another Lippo Group consultant, Fitra Djaja Purnama, in Surabaya, East Java.
At the same time, investigators also apprehended Chief of Public Works and Spatial Planning Services Jamaluddin, Chief of Fire Services Sahat M.B.J. Nahar, and Chief of Capital Investment and One-Stop Integrated Services Dewi Tisnawati. One day later, investigators caught Bekasi Regent Neneng and Billy Sindoro. Neneng Rahmi turned herself in the following Tuesday.
According to KPK Deputy Chairman Muhammad Syarif, these individuals are suspected of involvement in a bribery case over Meikarta project's permit process. Outside of the arrest operation, said Syarif, as much as Rp7 billion of the Rp13 billion in commitment fee had been handed out as bribes between April and June.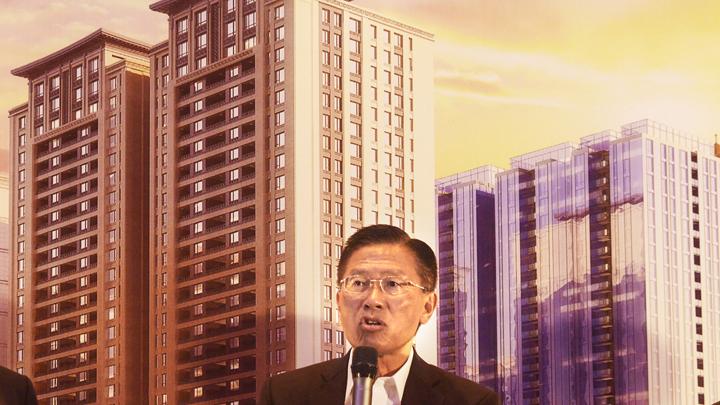 There is suspicion that the bribes were given to accelerate the issuance of a number of permits for the Meikarta project, covering three phases of development. The first phase lies on an area of 84.6 hectares, second phase 252 hectares, and the third phase 101.5 hectares. "Permits concern an environmental impact analysis (Amdal), building permits (IMB), fire mitigation permit, and cemetery," said Syarif.
After the marathon search, KPK named the nine individuals as suspects and immediately detained them. To fortify evidence and determine other suspects, investigators performed searches in several locations, including James Riady's home.
James' involvement in the case was suspected by the KPK based on communication between several suspects before they were caught. According to a law enforcement officer, James' footprints were also apparent from Regent Neneng and Billy's examinations. The team received information that James and Billy had gone to see Regent Neneng in her private residence in East Cikarang. The source said during the meeting, they talked about a number of permits for the Meikarta project after the West Java provincial government issued a recommendation for a land area of 84.6 hectares. "He's suspected to have played an active role," said the source.
Several weeks later, Billy and Taryudi met with Neneng at a restaurant in the Lippo Cikarang area to follow up on the previous meeting with James. It is suspected that it was only after this meeting that Taryudi, Henry Jasmen and Fitra Djaja Purnama began their approach to several heads of services to ease the process for the necessary permits, particularly the building permit for 53 towers in the Meikarta area of 84.6 hectares. "[We] suspect that they acted on Billy's order," said Syarif.
From their previous surveillance work, the KPK team received information that Billy visited James' residence on a frequent basis to report on the permit process. According to a law enforcement officer, the KPK suspects that James was aware of the series of bribes given by his people. "This is one of the reasons the search was performed," said the source.
Investigators also received information about an individual with the code name 'Babe' (slang for 'father'), suspected to have ties with the person giving the bribes. Not long after learning about the code name, investigators made their move and searched James' residence. "We're still looking into this," said Febri Diansyah. "What's clear is that the person referred to as 'Babe' was aware of the bribery."
Neneng's attorney Ilham P. Gultom does not deny that his client had a meeting with James and Billy. "Our client admits to all that she's done. Bu Neneng will be cooperative," said Ilham. We have left a number of questions for Neneng with her legal representation, but she is not yet willing to provide answers.
As of last week, we could not yet interview James Riady. Our interview request letter left with the security at his residential complex has not received a response. When we went to his home, security officers immediately asked us to leave.
Lippo Group spokesperson Danang Kemayan Jati said questions about the Meikarta project and the KPK investigation must be submitted to Lippo's legal representative, Denny Indrayana.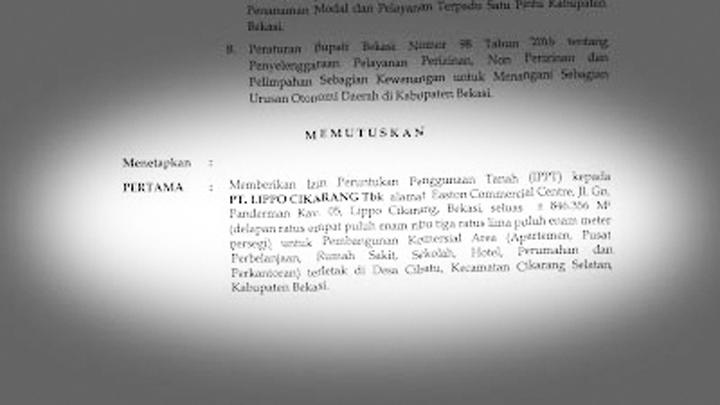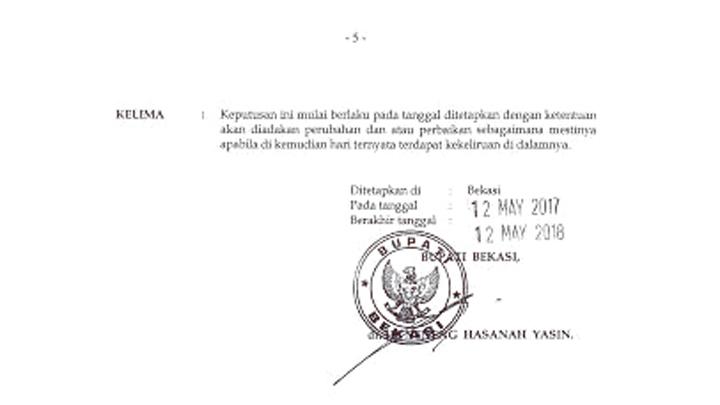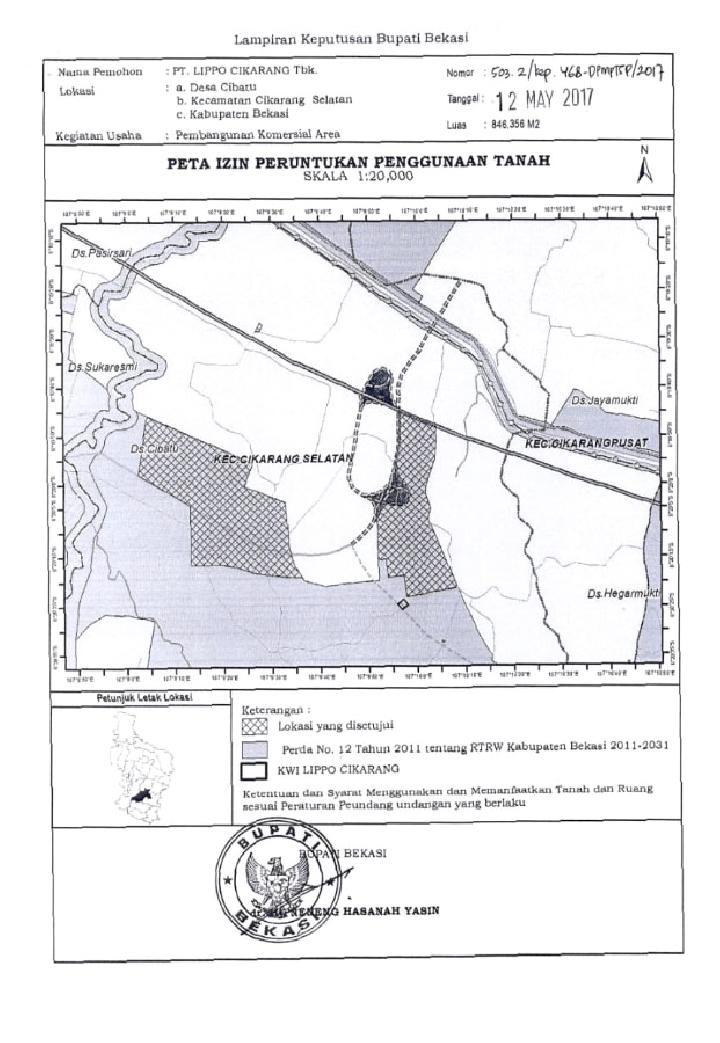 But Denny was unwilling to comment on the meeting between James, Billy and Neneng. He claims to only function as a non-litigation lawyer for Mahkota Sentosa Utama, Meikarta's developer. "We fully trust the KPK to process and expose," said the former deputy minister of justice and human rights.
Febri Diansyah said all information will be asked to James, who will soon be summoned for questioning. "We will announce the time of the summons later," he said.
James Riady held a press conference at the Aryaduta Hotel on May 4, 2017, for Meikarta's development project, although at that time he had not recieved any permit. According to the Lippo Group CEO, the residential project in Cikarang would look similar to the Shenzhen City in China, adding that the price offered would be quite cheap, Rp12.5 million per square meter. "Later there will be a launching and [you] can see the prices," said James.
At the time, James claimed that the construction of 200 buildings with 35-46 floors had already begun in the area. As many as 50 buildings, he said, would be ready for move-ins in December 2018, explaining that construction had already begun in 2014 with 85,000 workers involved.
Two days before, Lippo Group had, in fact, only submitted a land use permit (IPPT) request for the development of the 164-hectare commercial area in Cikarang, home to apartment buildings, shopping centers, schools, hotels, residences, and offices. The regent's approval was only issued 10 days later, but for an area of 84.6 hectares. The approval came out only two days after the Bekasi Legislative Council approved a revised detailed spatial plan with the Lippo project included.
According to Law No. 12/2014 on the Development Management and Development Metropolitan Areas and Growth Centers in West Java, the regent could only issue an IPPT after the regency's detailed spatial plan had been approved by the West Java provincial government. "They proposed a revision, but we rejected it because it wasn't comprehensive," said Deddy Mizwar, then-West Java deputy governor.
Two days after the permit was issued, as announced by James Riady, Lippo Group went all out with its marketing for Meikarta, mobilizing over 10,000 marketing agents. On several occasions, James also ensured that construction was already underway. Amid the intensive promotions, the West Java Capital Investment and One-Stop Integrated Services asked Lippo to postpone Meikarta's physical construction because they did not yet have an Amdal, IMB and a groundwater use permit.
Construction already underway is part of the Lippo Group Orange County residential project, whose building permit was issued in 2014. On several occasions, Lippo promoted the 19.5-hectare residential area and offered units to the public as a premium project under the new name of Meikarta. In fact, the name 'Meikarta' was only submitted by Lippo to the Bekasi regency government in 2017.
The Indonesian Ombudsman has announced their finding that Meikarta's developer has not been honest to potential buyers. According to Ombudsman commissioner Alamsyah Saragih, for example, the developer sold Meikarta units in a 500-hectare metropolitan city, when the IPPT was for a land area of 84.6 hectares. "We then gave various ministries the recommendation to review the project," said Alamsyah.
The home affairs ministry instead expressed a contrary attitude in viewing the Meikarta project. In September 2017, Home Affairs Minister Tjahjo Kumolo made a statement regretting that some were obstructing the project. "Don't be like Meikarta, there's already a permit from the regent, but [development is] stalled because the West Java deputy governor forbade it," said Tjahjo then.
Home affairs ministry's Regional Autonomy Director-General Soni Sumarsono facilitated a meeting between West Java provincial governor, Bekasi regency government and the Lippo Group in early October. At the meeting, the home affairs ministry urged the West Java government to issue a recommendation for Meikarta's development. Soni did not deny this information. "There is a regulation [that says] the West Java government provides the recommendation," he said.
Support for the project has also come from Coordinating Minister for Maritime Affairs Luhut Binsar Pandjaitan. James invited Luhut to a topping-off ceremony for Meikarta in October 2017. During the event, Luhut praised the Meikarta project. He also said there were no issues with Meikarta's permits. But Luhut corrected his statement after the KPK exposed the bribery. "There were permits [for the project] that I wasn't aware of," he said last Tuesday.
James also visited Luhut's office in early November 2017, where he attended a meeting with a number of ministers to discuss the Special Economic Region of Bekasi, Karawang and Purwakarta, including Meikarta.
According to a law enforcement officer, after the West Java provincial government issued its recommendation, James and Billy went to see Bekasi Regent Neneng to obtain certainty for the project's permits. After that, said our source, Billy ordered his trusted people to approach Neneng's subordinates.
Communication between Billy, his staff, Neneng, and heads of services throughout the lobbying process was caught by KPK's surveillance. In the communication, they were heard using numerous code names, such as 'Babe', 'Tina Toon', 'Susi', 'Melvin', 'Windu', and 'Singer'. These code names refer to certain names, both Bekasi government as well as Lippo officials. Susi, for example, was the code name for Bekasi Regent Neneng.
When monitoring their conversations, according to our source, investigators heard about the handover of money from one of Bekasi heads of service to Regent Neneng. Among others, from Neneng Rahmi, in the amount of Rp400 million. The bribe received by Neneng Rahmi, as much as Sin$90,000, was meant to be given to Regent Neneng.
Laode Muhammad Syarif verified this information. "That's the information," he said. Regent Neneng's lawyer Fadli Nasution refuses to comment. "That's investigation material," he said. KPK's surveillance, underway since November last year, ended in an arrest operation.
Syarif said there is a good chance that his institution will be able to ensnare the corporation. The requirement is that a company executive has been involved in a criminal act and that the criminal act benefited the company. "We will of course see whether the requirements meet [those stipulated by] the law," he said.
RUSMAN PARAQBUEQ, ANTON A., LINDA TRIANITA (JAKARTA), ADI WARSONO (BEKASI), JONIANSYAH HARDJONO (TANGERANG), AHMAD FIKRI (BANDUNG)