Aida Begic: In Every War, Children Suffer the Most
TO Aida Begic, Never Leave Me is more than just a film.
Edition : Tuesday, October 30, 2018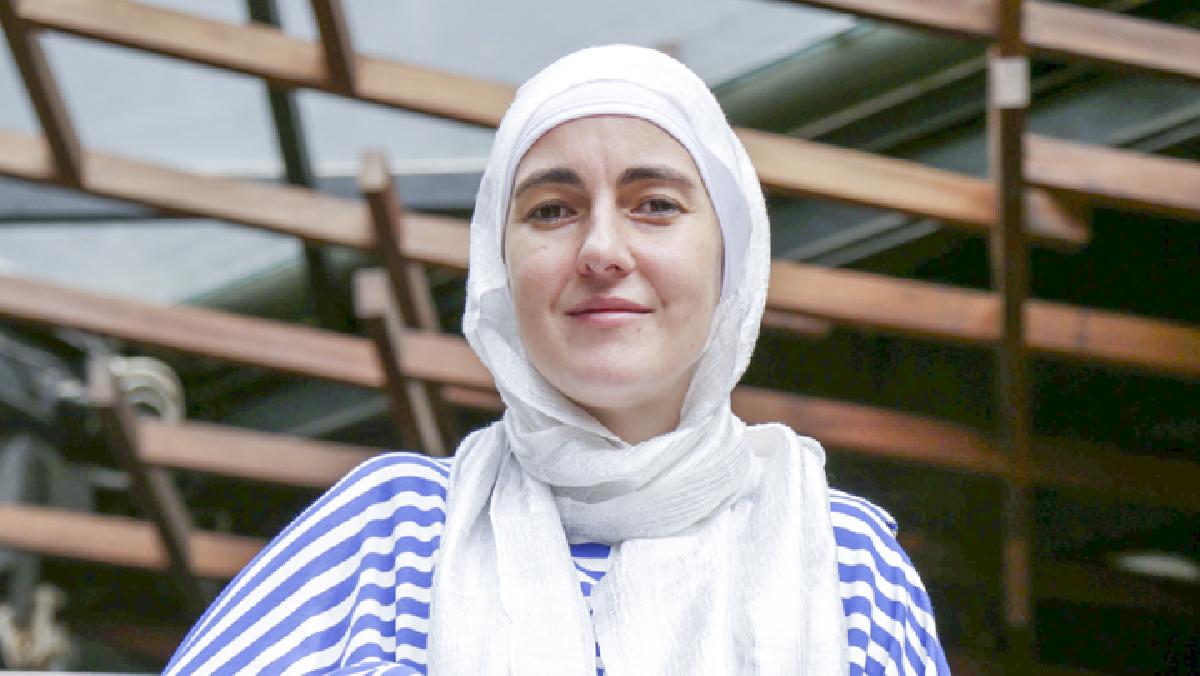 The Bosnian director sees her film as a medium for delivering a message to children victimized by the conflict and war in Syria: to never lose hope. "This is a communication project," said the 42-year-old woman.
She and some of her Bosnian film crew understand how Syrian children feel, said Aida. When she was little, Aida and her crew had a similar experience during the Bosnian conflict in 1992-1995. Through Never Leave Me, Aida hopes that Syrian children will see that there are kids who have managed to survive and live through difficult times caused by conflicts. These children, namely Aida and her film crew, have survived and carried on with their lives after the war. "Life goes on," she said.
On Thursday two weeks ago, Tempo journalist Prihandoko interviewed Aida Begic at the Kosenda Hotel, Central Jakarta. Aida spoke about many topics, from how Never Leave Me came to be to her empathy for child survivors of war. Excerpts from the interview, as follows:
How did Never Leave Me come to be made?
An organization in Turkey asked me to collaborate. They wanted to make a film that talks about Syrian refugees in Turkey. So we organized an acting workshop with orphaned Syrian children who became refugees in Turkey. That's how I found the actors for my film. We initiated the film project in September 2015, but only began shooting in 2017. Shooting took six weeks in Turkey.
What was the creative process like?
I had the story idea during the workshop. I wanted to create a story about how Syrian children attempt to put their war trauma behind. Because the film is based on these children's life stories, I wanted them to act as themselves. But, actually, the film also contains fiction.
What is fact and what is fiction?
The characters are as in real life. But some stories are fiction. For example, the scene with Isa Demlakhi's father and older sibling who died in a car. In real life, the incident happened in a shop. Essentially, I took the children's life stories but changed little pieces.
There is an emotional scene when Motaz Faez Basha cries at a singing talent show. But the children had never acted before. How did you direct them?
They were, in fact, already used to crying. In Motaz's case, he cried often. So it was very easy to get him to act-cry. But there was one moment when we asked him to cry and it didn't work. So we created a situation to trigger the boy's anger. In the end, we succeeded, and we immediately asked him to act. On the whole, the children were good actors. Their acting was solid.
In the film, you collaborated with people from 13 countries speaking different languages, including Syrian children. Were there challenges in communicating with them?
We used many languages to communicate. I don't actually master Arabic. Instead, I used Turkish to communicate. When we feel sure and feel a rapport with someone, I believe there are no challenges in communicating. Language is no longer important. Our feelings are the most important thing.
What are you trying to convey through the film?
We want to discuss children who are war orphans and refugees from a different perspective. We want to tell the story from the inside. We already often hear about children and refugees from the news, but only a general portrait. We want to provide a more intimate portrait of these people.
How do you feel about the fates of children in conflicts and wars?
Very horrifying. In every war, children suffer the most. Some go missing, organs are sold, there are also those who are forced to work in prostitution.
You've often created films that describe the suffering of children. How come?
Three of my films tell the stories of children. The first one is about women and children who have survived the Bosnian conflict. The second film is about orphaned siblings in Syria. The third one is about Syrian refugee children in Turkey. It's important to show the suffering of these children. We can't ignore their suffering.
W251bGwsIjIwMjEtMDQtMjEgMTU6NTU6NTciXQ