Kertanegara Avengers
Prabowo Subianto-Sandiaga Uno's cyber army is the shield and weapon against the incumbent. The army evolved from Anies-Sandiaga's cyber team.
Edition : 30 October 2018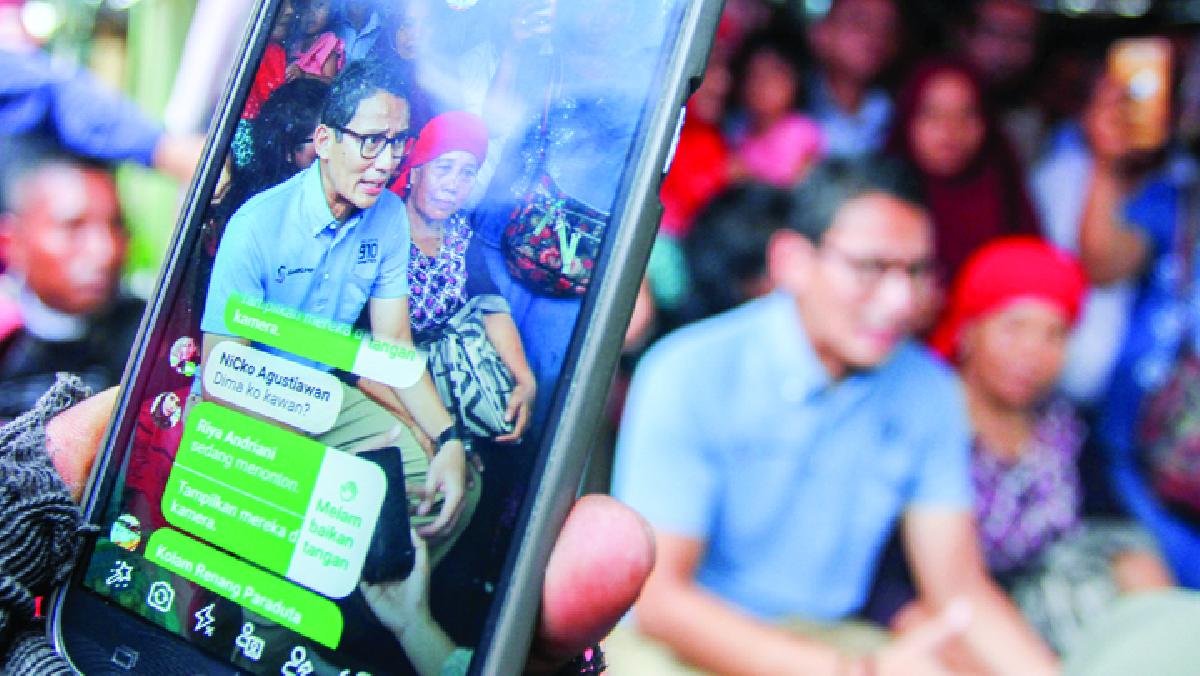 AN Instagram notification last Thursday came as a shock to Natta Reza. The Instagram celebrity with almost 900,000 followers was informed that his photo with presidential candidate Prabowo Subianto had been deleted for violating Instagram's terms of use.
The photo shows Natta, 28, with Prabowo in a saranghae (I love you) pose—the index finger and thumb crossed so that the ends form a heart—a pose popular among Korean pop stars.
...