the love for Sumba's culture
To prevent Sumba's culture from vanishing.
Edition : 20 November 2018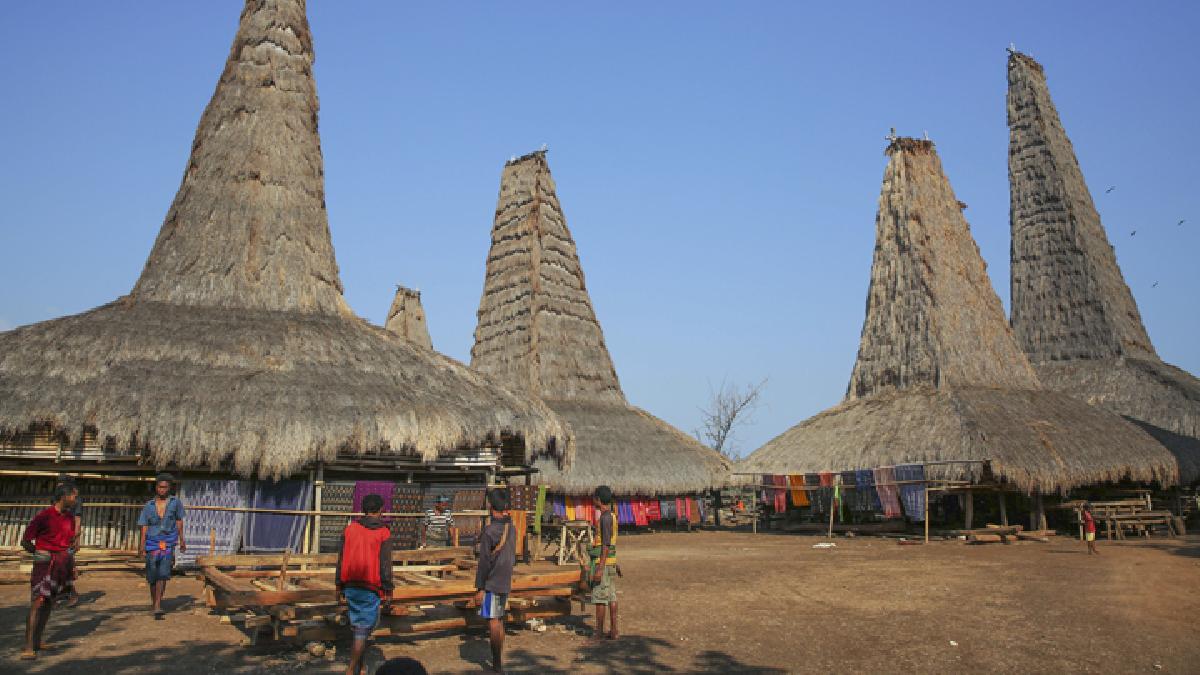 After eight days of exploring the island of Sumba in East Nusa Tenggara, Selviana Rumangkang and her two friends paid a visit to Rumah Budaya Sumba (Sumba Cultural Home). Upon entering the cultural complex's museum in Tambulaka, Selviana felt as if she had found a miniature of Sumba. Items she had discovered all across customary villages in the island were sitting under one roof.
"In the museum, items are 'packaged' in stories, told in a certain order, to show their meanings and philosophies," she said when we met her at the Sumba Cultural Home in mid-Setember.
The culture of Sumba came into greater focus through the explanations given by the cultural center's guide, Yakobus. Selviana and her friends began to achieve a more comprehensive understanding of Sumba's culture and traditions. When they visited the region's customary villages, they were not given detailed explanations by local residents.
"Before, it was as if we were collecting pieces of a puzzle. Well, when we got here, the picture became whole because we were given complete information," said Ane Rumangkang, Selviana's travel partner. This 'complete' story became one of their travel souvenirs, to be shared with friends and family.
Rumah Budaya Sumba is part of the Sumba Cultural Conservation and Learning Institute located in the Ordo Redemptoris Complex, in the southwest of Sumba, around 15 minutes by car from the Tambulaka Airport. Inside the stilt house that functions as a museum, visitors can observe a collection of items related to the Sumba culture, such as rocks, artifacts and different types of textiles.
Pastor Robert Ramone is the man behind the Rumah Budaya Sumba. Growing up in Sumba nurtured a deep love for his hometown's cultural traditions. "I fell in love with Sumba's culture," said the pastor, who was born in 1962. "I want to preserve its culture, so that it's not forgotten by people."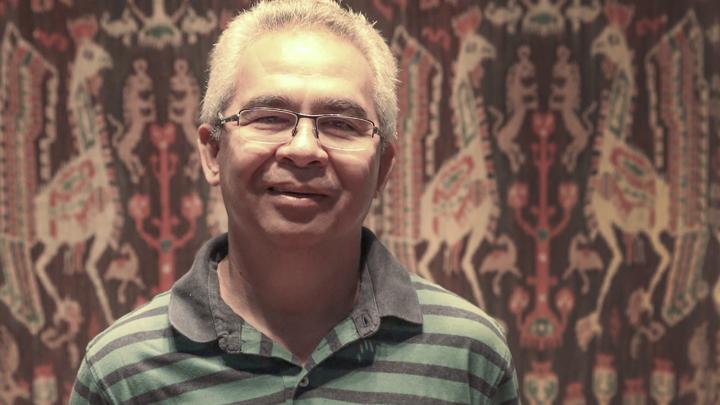 It was not easy for Robert Ramone to fulfill this dream. He began with his photography hobby, traveling Sumba since 1992 and taking pictures of the region's daily lives, cultural activities, as well as its striking natural landscape. Among his books is one titled Sumba, Forgotten Island, a photography book published in Indonesian, English, and Dutch. Through his photography, he wishes to share Sumba's fascinating culture with the world.
At first, he did not receive a warm welcome but became the target of unsavory accusations. Several pastors showed concern, fearing that Robert may have only wanted to vaunt his photography hobby. Because of this, no money was given to build the Rumah Budaya Sumba.
But slowly, his efforts began to see results. Robert managed to convince his congregation's team to do something for Sumba. Private companies were also moved to donate toward building the Rumah Budaya Sumba. In October 2011, two Sumba cultural homes, named Tirta Sabana and Tirta Moripa, were built under the Sumba Cultural Conservation and Learning Institute. These buildings were built facing each other: one meant to house a museum and the other for assembly.
Refusing to stop there, Robert continued building in stages. He and his team then built a lodging at the Cultural Home Complex, hoping to direct profits from the accommodation to cover the Sumba Cultural Home's operations. Understandable, since its operational cost is far from cheap. The buildings' roofs must be replaced every six years, costing around Rp146 million for both buildings. Not to mention daily expenditures. "That's why the lodging was built," he said.
The team continued their work to generate more revenue, realizing that they would not be able to completely rely on donors. "We also have a water and transportation business," said Robert.
The Rumah Budaya Sumba has done more than just survive; it has continued to advance. Last year, with the help of donors, the team built another home named Atma Hondu to function as a textile museum. Atma Hondu was inaugurated on August 29, 2017. But the museum's conditions are still 50 percent of what should be the ideal, with just so-so displays, said Robert.
Items at the two museums have been collected since 32 years ago, from Pastor Robert's personal assortments, donations, and the collections of the Weetabula Diocese.
Robert Ramone has not only worked to conserve the Sumba culture at the Rumah Budaya Sumba, which now sits on a two-hectare land inside the 50-hectare Redemptoris Indonesia Congregation property. He and his friends are also actively reviving traditional houses in the villages. Robert is a bridge that helps connect customary communities with the government and private sponsors, to help garner funding. Through his efforts, 150 traditional homes have been built since 2009.
Robert believes that it is important to revive Sumba's traditional architecture because numerous houses in Sumba now use zinc roofs. "Before, [the people] would go into forests to gather alang-alang (weeds), but now they're hard to get. And expensive to buy," said Bodo Lede, a resident of Lededengana village.
A handful of villages are attempting to conserve Sumba's traditional architecture, including the Rotenggaro village. In this village, there are still homes with thatched roofs as tall as 35 meters. When visiting a home in the village, a visitor will find that the center of the home does not only function as a living space, but also holds a kitchen with a stone hearth with a bamboo item for storing food hung above it.
"We're conserving tradition. In Rotenggaro, it's not allowed to use nails, so the kahekara rope is used for large pieces of wood and rattan rope for smaller pieces," said Yohanes Mada, a Ritenggaro resident.
What is always present in these traditional houses is a place where one prays for the spirits of ancestors (Merapu), located in a corner. Meanwhile, one can expect to find family burial grounds in front of the nicer homes.
Robert and the Sumba Cultural Conservation and Learning Institute have not only assisted with the physical revitalization of Sumba's traditional houses. They are also informing and enlisting communities in the work to preserve Sumba's culture and traditions.
Grace Setiaputra, a volunteer at the Learning Institute, for example, teaches children living around the Rumah Budaya Sumba. The former accountant in Jakarta now has around 30 children within the preschool-to-sixth grade age group under her care. When teaching, she always instills the importance of conserving the region's culture. "It's important that they feel love for their own culture."
RINA WIDIASTUTI