Weak Support from Muhammadiyah
Ma'ruf Amin has not been a strong magnet for Muslim circles. Jokowi has taken it upon himself to approach Muhammadiyah voters.
Edition : 18 Desember 2018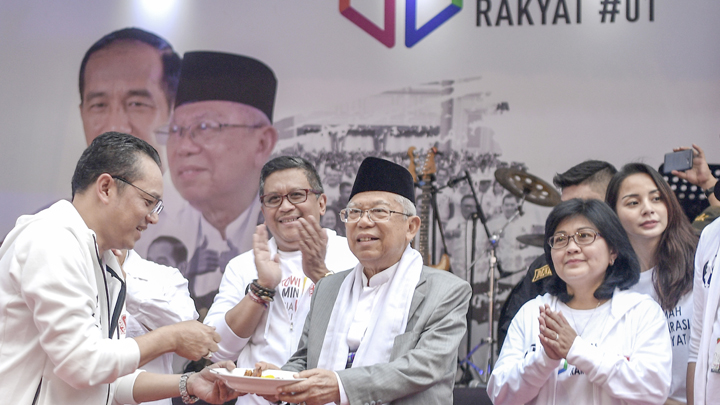 WITH a black cap and a white sarong, Ma'ruf Amin moved very little from the living room chair in his residence in Jalan Situbondo, Menteng, Central Jakarta, two Fridays ago. Each time he got up, his staff would help him walk. Two weeks ago, Ma'ruf twisted his right ankle. "It's actually not a problem anymore. The doctor asked me to not stand. Otherwise, it would take a long time to heal," he said in a special intervi
...