Intolerant Acts Even Before Cross was Defaced
A Catholic family in Yogyakarta had long suffered intimidation. Their house had twice been damaged by unidentified mobs.
Edition : 31 Desember 2018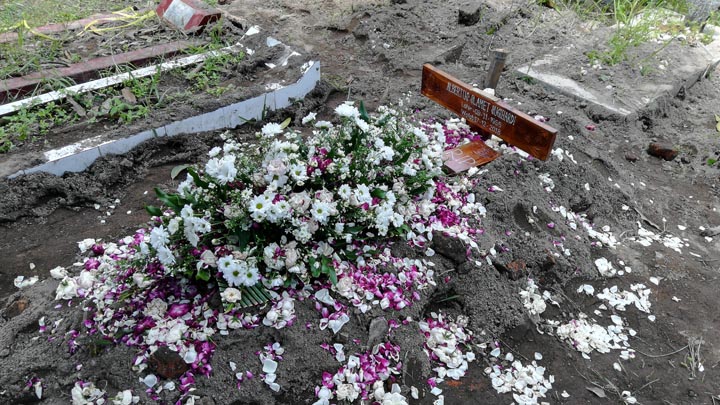 A rectangle wooden board has now become the marker for Albertus Slamet Sugihardi's grave in the Jambon Public cemetery as of Thursday last week. On it is written the name of the 63-year old man who died on Monday two weeks ago, with the details of his dates of birth and death.
At first, the board had been shaped into a cross, because Slamet was a Catholic. But residents of the area sawed off the top part of the crucifix leavin
...