Bouazizi
It all started with Bouazizi.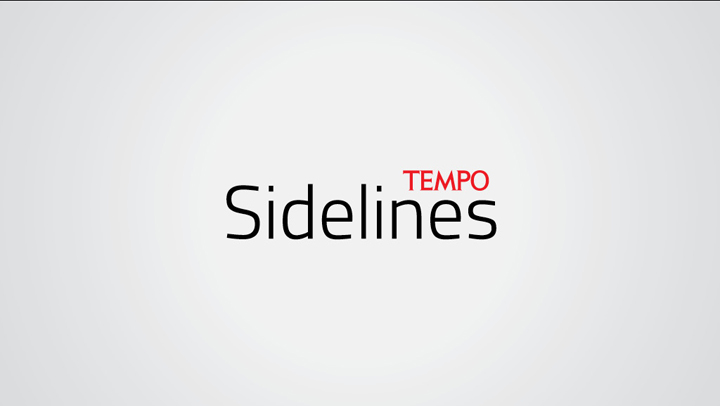 Around ten at night on December 16, 2010, a struggling Tunisian street vendor in the town of Sidi Bouazid got a loan of about US$200 to buy some commodities he intended to sell the next day. In the morning, at eight o'clock, he set up his stall on a street corner.
But two hours later the police arrived. They claimed that Bouazizi had no vendor's licence and confiscated his wares.
The fact that this young 26-year old had become a street vendor to support his mother, his ill uncle and his six younger siblings was of no matter to the police and the municipal government. Bouazizi himself had had to stop school at age ten, and go from his village of Sidi Salah nineteen kilometers away to earn money in the city where three quarters of the population were unemployed. He was at the bottom of Sidi Bouazid society: there was absolutely no alternative open to him, including finding a way out through bribing officials and now, for returning the loan of US$200.
On December 17, Bouazizi set himself alight.
He died. But then he fused with a pile of smouldering embers. Not only did he ignite protest against oppression and social inequality in his city, but this turned into a sense of bitterness and anger over the entire Arab world— a place where people had for centuries put up with pain and poverty, injustice and supression.
Many others followed Bouazizi's suicide: in the six months after his burial, around 107 poor young men in Tunisia tried to set themselves on fire, and at least three did the same thing in Algeria.
This desperate act of rebellion became a phenomenon that spread. A singular event quickly became plural— and the revolution called the 'Arab Spring' broke out, changing that area and changing the world. A universal energy exploded, rocking the status quo in various places; everywhere, Bouazizi was acclaimed: Bouazizi was right!
And this is how truth emerges after years of restriction, without any prior formulation or theorizing. Truth, here, meaning something created, even produced from an unplanned act, unpredicted.
Precarious, in fact. Truth can never be turned into a formula. Truth is not synonymous with certainty.
Like these days of uncertainty, when truth is being shunted around by thousands of claims. In the end, people are accepting 'post truth' as something normal—even though as Donald Trump shows, it is actually 'anti-truth'.
The 'Arab Spring' quickly turned into a frightening time. The fire that burnt Bouazizi turned into fire that razed the Tunisian vendors' ardor for political liberation. Political change became the fashioning of order and institutions though the competition of discourses and forces. The rebellion driven by a universal moral call changed into procedures for the allegating of positions, through calculations and negotiations of competing and opposing sides. Jacques Rancière would describe this situation as the transformation of 'Politics'—in the sense of struggle towards equality— into the 'Police', institutions that uphold hierarchy and frequently oppress.
In this process, the universal is discarded. My truth cannot possibly meet your truth; my moral reasons cannot accord with yours.
And finally, killing. Extermination is sanctioned. The 'Caliphate' of the Middle East that people tried to establish in the wake of the 'Bouazizi shock' is an example of how universal values are made to disappear. Islam was changed from the religion of belief in the Almighty God into a narrow and sectarian identity becoming a jihadist doctrine that considered 'them' kafir, and eliminated anything that is 'not us'. And Islam too became the 'Police'.
Just like Stalinism. After the socialist revolution in Russia in 1917 with its ideals of human equality and emancipation, Stalin took power. The Stalinists established a dictatorship over the proletariat, above the Party. They outlawed all kinds of things —'humanism', also truth—the universal. They considered the only viable truth to be 'proletariat truth'. They forgot that the 'proletariat' was not a fixed identity. History would turn the proletariat into a universal class once capitalism finally had everyone in its grasp.
It was under Stalin, too, that prominent Marxists like Trotsky were betrayed. The Revolution devoured its own children. The universal is betrayed even among fellow political travellers. In the 21st century, in the Middle East and Afghanistan the Taliban cannot shake hands with ISIS, and ISIS is increasingly isolated in its cruelty.
Must it be like that?
During the years when the world was haunted by injustice, and rebellion became an interesting alternative, Albert Camus wrote The Rebel in which a famous sentence appears: 'I rebel therefore we are'. I rebel not for myself alone; I rebel because of something universal that builds 'us' in that process of rebellion.
And with this we honor Bouazizi.
Goenawan Mohamad