Victim who Refused to Stay Silent
A member of the Workers BPJS Supervisory Board has been reported to the police on alleged sexual violence against a former subordinate.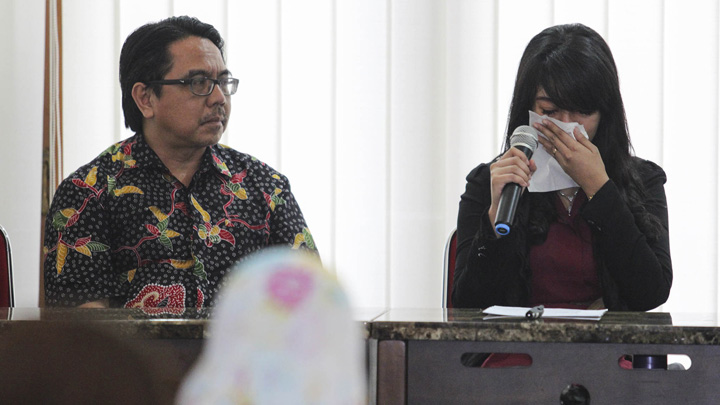 Under duress, the victim had planned to commit suicide.
Because her superior's passport was as yet being processed, Rizky Amelia almost became the target of a drinking glass thrown by her superior at the Workers Social Security Agency (BPJS Ketenagakerjaan) Supervisory Board. That day at the end of November, Syafri Adnan Baharuddin, Amelia's superior, had to travel to Singapore at a moment's notice.
Syafri flew into a rage, although Amelia had explained his passport was still being processed for a visa by another country's embassy. According to the e-ticket issued by Garuda Indonesia, Syafri indeed was to travel to Japan the following week.
Incensed, the member of the Workers BPJS Supervisory Board banged his desk, slamming his computer and printer, despite Amel —as Rizky Amelia is known—having already told him several days prior that his passport was still being processed. According to the 27-year-old woman, Syafri was in fact incensed because she had continually refused his sexual advances.
The contractual expert assistant to the Workers BPJS Supervisory Board did not accept Syafri's treatment and decided she no longer wanted to work for him. Although in her letter of assignment she was an expert assistant, in day-to-day practice the professional who is in process of obtaining her master's degree at a private university, functioned as a secretary. "I no longer am Bapak's (Sir's) secretary," Amel said last Wednesday, echoing what she had said to Syafri that day.
After the incident, that very day Amel went to the BPJS Supervisory Board chair, Guntur Witjaksono, and related the heated argument she had got into with Syafri. Amel also spoke out about a dark secret she had suppressed for a long time: Syafri's alleged sexual assaults. "I told him the passport issue was a mere pretext," said Amel. "His rage was because I refused to have sex with him."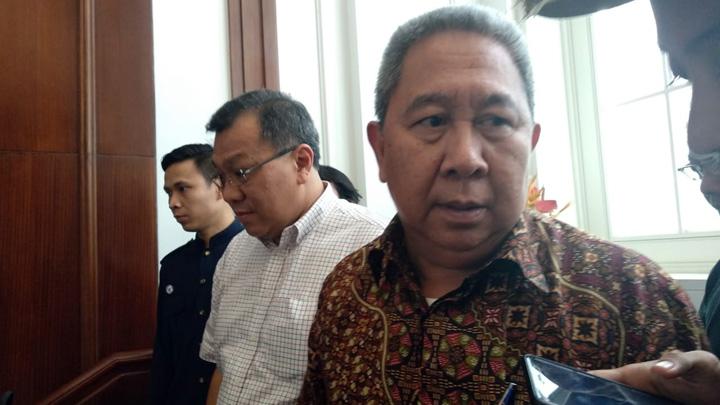 Amel told Guntur that Syafri had raped her four times between 2016 and 2018. Further, Amel said Syafri had committed many other types of sexual abuse and assaults. "I got so sick and stressed out recalling the horrible incidents," she said, "I even planned to kill myself."
To strengthen her claim, Amel showed Guntur Syafri's WhatsApp messages to herself between April 30, 2017, and September 23, 2018. But, instead of sympathizing, said Amel, Guntur suggested she resign as a contractual employee at BPJS. "He said, if you don't feel comfortable working here, why don't you just resign," said Amel, quoting Guntur.
When asked to confirm his meeting with Amel, Guntur did not deny the meeting took place, although he denied that Amel reported to him about the sexual assaults Syafri allegedly conducted against her. "She only said [she was] always being reprimanded by SAB (Syafri)," said Guntur. "I said, if [you are] always being scolded, well, just resign."
Two days after she reported the incident to Guntur, Amel instead received a 30-day suspension, in effect until the end of December. According to a letter from the Workers BPJS signed by two members of the Supervisory Board, the sanction was given because Amel had committed an act which violated norms and had the potential to sully the reputation of one of the BPJS's institutions. Amel had the potential to even be be fired from the BPJS. "I refused to co-sign the joint agreement of my dismissal," said Amel. Guntur did not deny the institution's plan to dismiss Amel.
Because her report had gone unheeded by the BPJS Supervisory Board, Amel brought the case to the law. On January 2, accompanied by her attorney Heribertus S. Hartojo and Ade Armando, a communications expert and Amel's professor, Amel went to the National Police Criminal Division (Bareskrim) for consultation. Five days before, she had made a statement to the press relating the sexual violence she had suffered. "I wish to urge other victims of sexual violence to have the courage to speak up," she said. Amel allowed for her full name and photographs of herself to be revealed.
The next day, Amel again went back to the Bareskrim armed with several pieces of evidence to file a report against Syafri on the accusation of sexual assault. "I feel so tired," she said.
RIZKY Amelia met Syafri Adnan Baharuddin for the first time in an interview for a position at the Workers BPJS in mid-April 2016. Syafri personally interviewed Amel. He said Amel was accepted to work at the Workers BPJS as his secretary.
Syafri said Amel was to receive a salary of Rp9 million, the opportunity to obtain a postgraduate scholarship, and be made a permanent employee after one year working at the BPJS. Amel accepted the terms. Instead, Amel only received Rp7.5 million monthly remuneration. "On the first pay day, Syafri gave me an extra Rp2.5 million," she said. She accepted the additional money up to November 2016.
Amel claims she began to be subjected to her superior's sexual assaults when she accompanied Syafri on a working trip to Pontianak on September 23, 2016. Budi Rahayu, a staff member at the Workers BPJS, was also on the trip. Based on boarding pass data on the Garuda Indonesia flight they took, all three left on September 23, 2016, at 8:30 a.m. from Terminal 3 at the Soekarno-Hatta International Airport.
Based on the hotel vouchers provided as evidence by Amel to the police, the three individuals rented two rooms at the Aston Pontianak Hotel & Convention Center on September 23-24. Syafri took the executive room while Amel and Budi Rahayu took the superior room. When asked to confirm, Budi Rahayu said she wished to make no comment about the trip.
According to Amel, on the night they arrived in Pontianak, Syafri summoned her to his room via text mesage. Amel claims Syafri asked her to assist him on some work. As she entered his room, Syafri raped her. "I made struggle, but he overpowered me," said Amel.
Amel was highly disturbed by the incident. Upon their return, she reported Syafri to a member of the supervisory board, M. Aditya Warman. Amel saw Aditya as a reasonable person. When asked to confirm whether Amel had made such a report, Aditya denied he had ever received a report of a sexual assault. "As far as I recall, at the time she only complained about having to work until late into the night," said Aditya.
Two months later, Amel went on another official trip with Syafri, this time to Makassar. Amel said they had a booking at a hotel in the city, and again Syafri raped her there. He again repeated his alleged sexual assault on Amel on yet another an official trip, this time in Bandung on December 11, 2017. That time, said Amel, Syafri coaxed her into having a look at his new house in Bandung. "He had set me up," she said.
Syafri conducted another alleged sexual assault in mid-July, at a Thamrin Residence apartment unit in Jakarta. The 59-year-old man said had a gift for her from overseas. His persistent badgering made Amel relent. There, he made her wait in the living room on the 11th floor and then forced sexual intercourse on her. Again she struggled and was overpowered.
After those incidents, said Amel, her superior repeatedly demanded sexual intercourse, and Amel persistently refused him. She is convinced Syafri flew into that rage at the end of November because of this.
Syafri denied his subordinate's accusations in a press conference at the Hermitage Hotel in Central Jakarta on December 30. The former Indonesian ambassador to the World Trade Organization in Geneva, Switzerland, said he finds Amel's accusations extremely cruel. "I immediately [performed] istighfar (prayer to ask God's forgiveness)," he said.
When asked about the outburst with Amel at the end of November, through his attorney, Memed Adiwinata, Syafri said his subordinate had been rude. "She repeatedly refused to obey me, her superior," said Syafri, as relayed by Memed.
Syafri is now preparing a report against Amel, on charges of defamation and violation of the Law on Information and Electronic Transactions. Because of the accusation, Syafri has resigned from the Workers BPJS Supervisory Board, saying he wanted "to focus on the legal [battle]."
FRANCISCA CHRISTY ROSANA, LANI DIANA WIJAYA