Old Hands, New Chairs
The transaction for acquisition of majority stake in Freeport Indonesia has been completed. Inalum fails to propose its preferred candidate for CEO.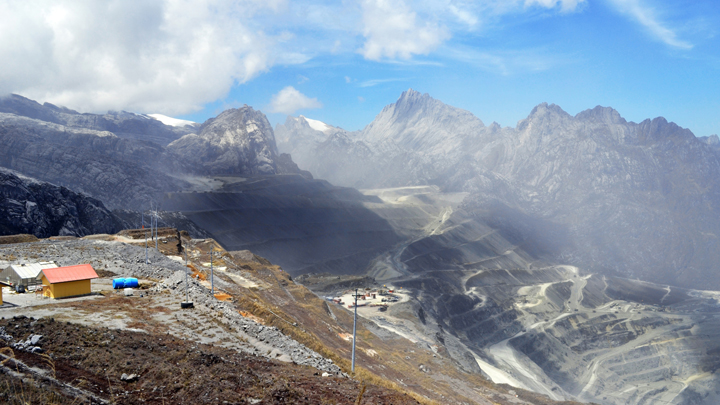 Nineteen names were in the list of candidates for directors and commissioners of Freeport Indonesia (IDX: PTFI). The mining company's majority stakeholder, Indonesia Asahan Aluminium (Inalum), selected the names from some 50 candidates. Finally, only 18 were submitted to the State-owned Enterprises Ministry to be elected: three directors and three commissioners.
"Inalum hired consultants to select these candidates," the SOE Ministry's deputy for mining businesses, strategic industries, and media, Fajar Hari Sampurno, said last Thursday.
Inalum, the holding company of Indonesia's mining entities, is a new shareholder of Freeport Indonesia. On December 21, 2018, the company paid US$3.85 billion (approx. Rp55 trillion) to Freeport-McMoRan Inc. (FCX) and Rio Tinto to purchase some of FCX shares and Rio Tinto's participating interest (PI) in Freeport Indonesia. With the purchase, Inalum, which previously held 9.36 percent of FI's shares, currently has 51.23 percent.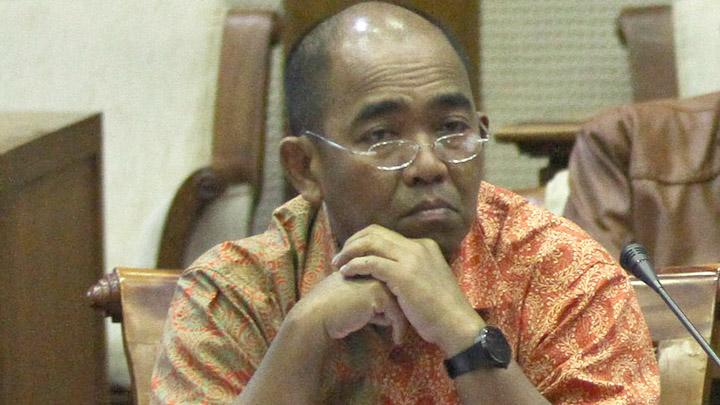 The transaction was finalized with the signing of an agreement by Inalum president director Budi Gunadi Sadikin and FCX CEO Richard Adkerson on Friday three weeks ago. A number of ministers witnessed the signing, including Finance Minister Sri Mulyani Indrawati, Energy and Mineral Resources Minister Ignasius Jonan, and SOE Minister Rini Soemarno. Earlier, on August 12, a heads of agreement (HOA) between Inalum, Rio Tinto, and Freeport-McMoRan had been signed.
As stakeholder, Inalum reserves the right to have its people on the company's board of directors and commissioners. The deal is, Freeport-McMoRan and Inalum have equal leadership share, each placing three directors and three commissioners. Inalum is assigning Orias Petrus Moedak, its former director of finance, as a vice president director. Inalum also prepped Jenpino Ngabdi, the former CEO of Danareksa Sekuritas, and Achmad Ardianto—the current director of Freeport Indonesia who had also served as director of Aneka Tambang.
For the board of commissioners, Inalum is forwarding former KPK deputy, Amien Sunaryadi. Amien is also the former head of the Upstream Oil and Gas Operations Special Task Force (SKK Migas). Budi Gunadi Sadikin is also placed as commissioner along with Hinsa Siburian, the former Commander of the XVII Military Region/Cendrawasih (August 2015 to April 2017) and former Deputy Chief of Staff of the Indonesian Army (April to October 2017).
According to an insider, Inalum had proposed to have Silmy Karim—president director of Krakatau Steel—to act as president director of Freeport Indonesia. Silmy was championed for his expertise in negotiating with foreign investors. But the highly placed insider said Rini Soemarno rejected his candidacy; not because Silmy was considered incompetent, but because the minister wanted him to stay with Krakatau Steel to improve the company's poor finances.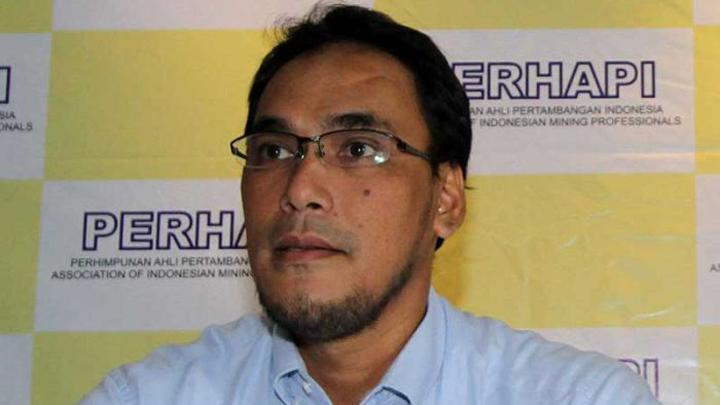 "Krakatau Steel has seen many changes of leadership, but it remains problematic," Rini had said according to the insider.
Rini appointed Silmy as president director of Krakatau Steel in September 2018. Silmy, a graduate from the NATO School in Oberammergau, Germany, and also Harvard University, and the Naval Postgraduate School, United States, was considered successful in rebooting Pindad and Barata Indonesia. This is why Rini is insisting on keeping Silmy on board as head of Krakatau Steel.
Silmy confirmed he had been offered to lead Freeport Indonesia. He also said he was in the discussion with Inalum in 2017 about the mining company's acquisition. Silmy had acted as an executive advisor at Freeport Indonesia in 2015-2016. "It was a long time ago, long before I went to Krakatau Steel," he said.
According to Fajar Hari Sampurno, Silmy's name was not in the list Inalum proposed to the SOE Ministry. But even if Silmy was proposed, Fajar would have rejected his name. He said they have other interests for Silmy, and that is Krakatau Steel. "We still need him for Krakatau—to fix [the company]."
Meanwhile, Richard Adkerson asked the government to allow him to continue leading Freeport's operations, since the company will be in a transition period throughout 2019 and 2020. The company will end their open-pit mining activities and start underground mining. Adkerson said there will be an additional investment of US$20 billion, or more than Rp280 trillion, until 2041 for the transfer of operation.
"We have been conducting open pit mining since 1990. Now we will operate the biggest underground mine in the world. This is a huge investment," Adkerson said at the Merdeka Palace some time ago.
Throughout the transition period, the company is expected to lower production volume for a span of two to three years. The reserves in open-pitted Grasberg have become depleted after 32 years of mining, and operations will be continued with underground mining. Inalum said they still need Freeport's expertise to continue developing Grasberg through closed-mining using the block caving method. The block caving method operated at Grasberg is considered the most complicated and most difficult in the world.
"This is a crucial transition period that requires Freeport's expertise to remain as the mining operator," Inalum's corporate communications and government relations director, Rendi Achmad Witular, said. However, Rendi believes, in the next five to 10 years, the company will build its own expertise and become capable of running the mine.
It was this consideration for maintaining production during the transition period that prompted Inalum and FCX to agree on keeping Freeport in charge of operations. The director's chair was handed over to Clayton Allen Wenas, a.k.a. Tony Wenas. Tony was executive director at Freeport Indonesia. He also had served as the company's executive vice president and director in 2001-2010.
Budi Gunadi Sadikin said, the mining operation would be carried out by Freeport Indonesia as a joint venture between the Inalum consortium and Freeport-McMoRan. "We will manage and do the finances together. Indeed, we are really doing this together."
Budi said that being shareholder is not the same as operator. Inalum's position is as an owner. "So we determine the team, and also make strategic decisions," he said.
He was reluctant to reveal when Inalum would act as an operator. "I've seen a lot of companies fail because they are too busy deciding who gets what," he said.
The entry of Amien Sunaryadi as deputy chief commissioner, the high official insider said, was proposed by Minister Jonan. Jonan previously removed Amien from his position as SKK Migas chief—giving it to Dwi Sutjipto, former President Director of Pertamina.
Fajar Hari did not know exactly who suggested Amien. However, he stressed that in principle, the government wants Freeport Indonesia to be handled with good corporate governance.
"Pak Amien is expected to do that. He has experience in the KPK and with the SKK Migas, which usually deals with US companies."
Hadi Mustofa Djuraid, member of the Energy Ministry's special staff, neither dismissed nor confirmed the information. The same went for Amien, who only answered briefly. "I have always promoted eradication of corruption, wherever I am placed."
INALUM is now waiting for the establishment of the Papua regional-owned enterprise (BUMD), which would get 10 percent ownership of Freeport Indonesia. Inalum is devising a scheme so that Papua can receive efficient dividends and still earn income. 
---
As stakeholder, Inalum reserves the right to have its people

on the company's board of directors and commissioners.

The deal is, Freeport-McMoRan and Inalum

have equal leadership share, each placing three directors and three commissioners.
---
Of the 51.2 percent of Indonesia's shares in Freeport, Inalum directly owns 26.2 percent, while 25 percent is held by Indocopper Investama. Sixty percent of Indocopper's shares will be owned by Inalum, and 40 percent belongs to Papua BUMD. In this way, Papua BUMD will have control over 10 percent of Freeport Indonesia's shares.
The Papua BUMD is owned by the Papua Provincial Government (30 percent) and the Mimika Regency Government (70 percent). This means, Papua Province will have three percent in Freeport Indonesia, and the Mimika Regency gets seven percent.
Inalum gave the BUMD a loan of US$819 million, using 40 percent of Indocopper's shares as collateral. Installments will be paid with dividends received by BUMD. But not all dividends will be used to pay. 
Since December 21st, 2018, Indocopper Investama has changed its name to PT Indonesia Papua Metal dan Mineral. Now the company is rehauling itself, including developing an organizational structure. Inalum is touting Ricky Gunawan, Inalum corporate secretary, as president director. Inalum is also prepping Orias Petrus Moedak as chief commissioner. "Meanwhile, we are waiting for representatives from Papua," Budi Gunadi said.

Ricky said that in principle, nothing has changed. It is still the same company—only the name and the owners are new. Indonesia Papua Metal dan Mineral will not deal with mining operations directly—they will merely act as a shareholder.
Indocopper Investama's name was changed at the request of Papua Governor Lukas Enembe. During a luncheon with President Joko Widodo at the State Palace in early December, Lukas told the president he was not very happy with the mechanism for the provincial government's inclusion in Freeport Indonesia through Indocopper, considering the company's poor track record. The President then asked Budi Gunadi to change Indocopper's name.
The main thing Jokowi repeatedly warned about was to prevent private investors from "piggybacking" the Freeport divestment process, in order to get their hands on the mining company's shares.
"The president does not want that. The negotiation process cannot have other parties sneaking in like that," Lukas said after the meeting.
But, until last week, there have been no developments regarding the establishment of Papua BUMD. Tomy Israel Uloli, the PR chief of the Papua Provincial Government, declined to comment. Last December, Tomy said he knew nothing because he was not involved in the matter. 
RETNO SULISTYOWATI, KHAIRUL ANAM,
FRISKI RIANA, HENDARTYO HANGGI, CAESAR AKBAR