Tracing the Tsunami's Source
The collapse of Anak Krakatau's southwestern slope is believed to be the trigger of the tsunami that ravaged the coasts of Banten and Lampung.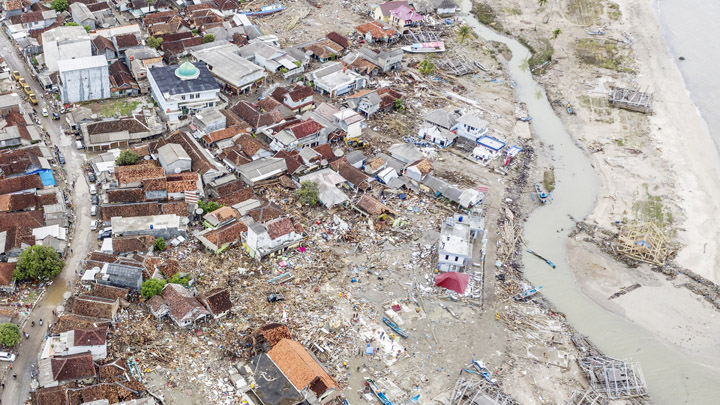 The danger was already mapped in a tsunami simulation six years ago.
Ahmad remembers seeing a clear sky during the full moon over the Legon Hamlet in Pandeglang, Banten, on December 22. The hamlet, located on the coast of Sumur, swarmed with tourists. "Suddenly there was a sound like a jet plane," said Ahmad on Thursday two weeks ago.
From the direction of Oak Island, around two kilometers from his house, the father of
...