The Man Who Uses Thread And Knitting Needles
His work is co-created with scores of female homemakers. He has catapulted homecraft, usually denigrated by the canons of modern art, into something exalted.
Edition : 15 January 2019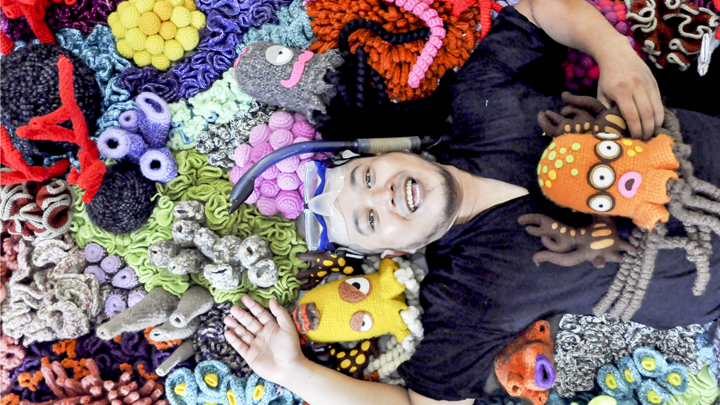 IT may very well be that never before has there been an art exhibition in Indonesia which roped in so many artisans—most of them women—like Multiple Hands by Mulyana and Friends at the Sunaryo Art Space in Bandung, August 3-26, 2018. The exhibition did not only name the artist, but it also named everyone in the Konco Mogus (Mogus' Friends) community. More than 70 names of women and a handful of men who had executed the project a
...