The Twelfth Player Beyond the Stadium
Several members of the Indonesian Soccer Association (PSSI) are implicated in a match-fixing scandal. They are suspected of influencing clubs and fixing referees, not only in Leagues 2 and 3, but also in League 1.
Edition : 15 January 2019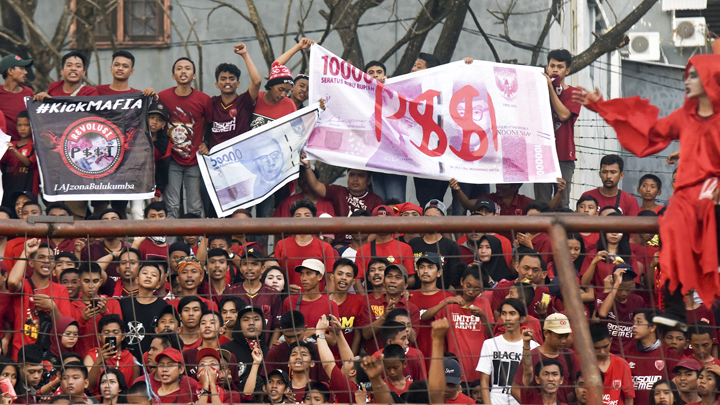 IT was the 81st minute at the Maguwoharjo Stadium in Sleman, Yogyakarta, on November 6, 2018. PSS Sleman was playing as host against Madura FC in the eighth round of League Two.
After receiving a lob from a defender, PSS Sleman player Slamet Budiono passed the ball to Ilhamul Irhaz in the left wing. Ilhamul was in fact already standing far in front of the offside line, but referee Agung Setiawan, who substituted for his colleague Pahlevi in the
...