A Debate is Not Meant for Speeches
THE first presidential-vice-presidential debate seemed to lack fire.
Edition : 22 January 2019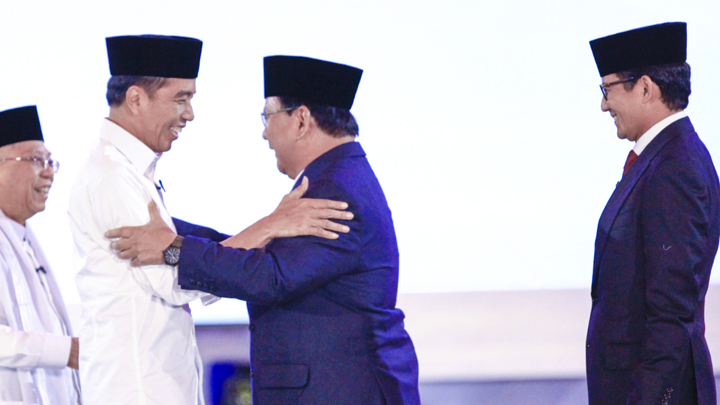 Joko Widodo-Ma'ruf Amin and Prabowo Subianto-Sandiaga Uno were more fixated on memorized answers to the debate questions already revealed by the General Elections Commission. Ira Koesna, the debate's moderator, had to remind both candidate pairs to be more direct in delivering their statements. "I'm reminding [you], this is a debate, not a speech," said Ira. Statements from both candidates on the topics of law, human rights, corruption, and terrorism also seemed equivocal.