No Qur'anic Verses from Ma'ruf
Jokowi went on the offense in the presidential debate, with the help of his old team.
Edition : 22 January 2019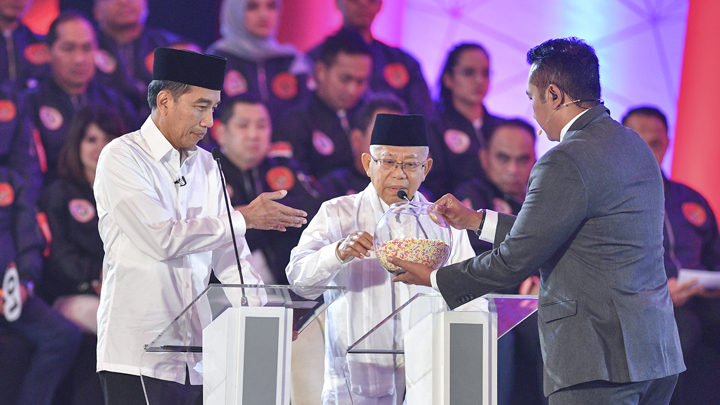 JOKO Widodo's response during last Thursday's debate at the Bidakara Hotel surprised Irfan Wahid. When Prabowo Subianto challenged him about the country's unfair laws, Jokowi asked him to not make hasty accusations. Jokowi then reminded Prabowo of the legal affair surrounding Ratna Sarumpaet, former campaigner for Prabowo-Sandiaga Uno's team.
In early October, Prabowo-Sandiaga's campaign team criticized the alleged
...