Rotation at the Police Headquarters
Dissonance seems to haunt the process around the officers' rotation at the National Police Headquarters. The Presidential Palace rejected Idham Azis' candidacy as the National Police's deputy chief before he finally received his third star.
Edition : 29 January 2019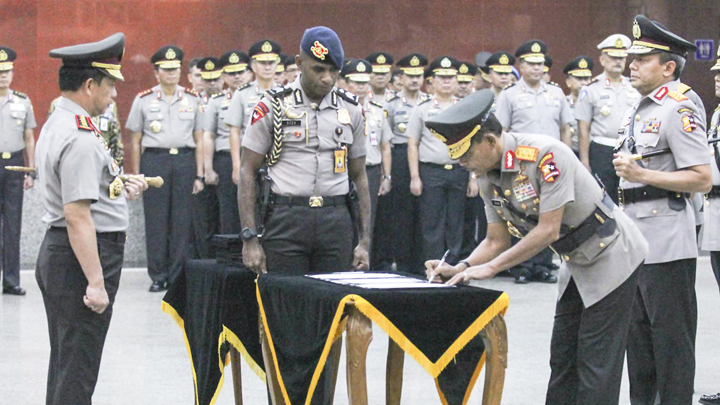 THE changing of the guard at the top of the National Police's Criminal Detective division (Bareskrim) has already been predicted by the parliament's judicial commission. Commission member Tubagus Soenmandjaja, for example, already heard the rumors in December. "We already heard about it. But since there was no formal announcement yet, we just kept quiet," said this politician of the Justice and Prosperity Party (PKS) last
...