From Prison to Prison
Under the spotlight, the government withdraws its intention to release Abu Bakar Ba'asyir. The plan to release the terrorism convict is believed could hurt Jokowi's electability. The planned release was Yusril Ihza Mahendra's maneuver.
Edition : 29 January 2019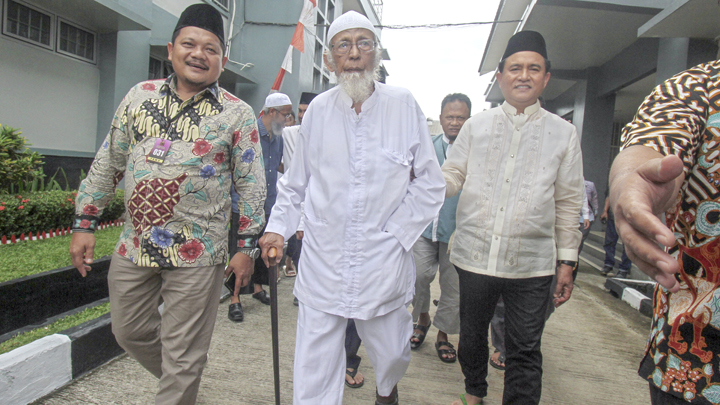 ON Friday noon two weeks ago, Abdul Rohim was seen sobbing in one of the rooms at the Gunung Sindur Penitentiary in Bogor, West Java. Rohim, the son of Abu Bakar bin Abud Ba'asyir, took former Justice and Human Rights Minister Yusril Ihza Mahendra's hand and kissed it. "Thank you, Pak Yusril," Rohim said as he relayed the event to us last Thursday.
Only moments before, in the presence of Ba'asyir, his two sons, his
...