Party Traces at the Batam Bay
The appointment of Batam's Mayor as ex-officio head of the Batam Free Trade Zone and Free Port Authority (BP Batam) has rattled many sides. Was he put there to smooth the way for an ongoing mega project?
Edition : 4 February 2019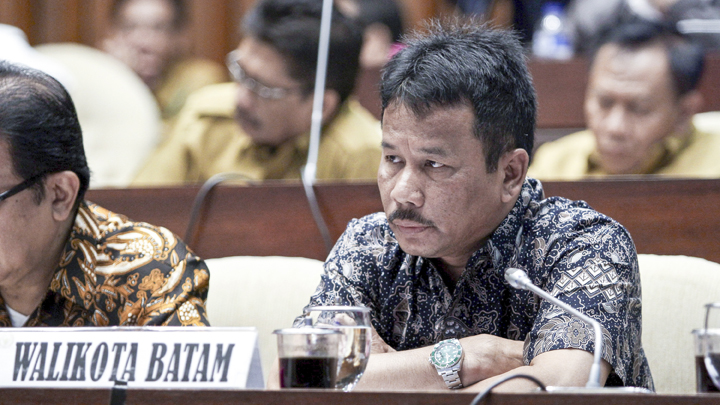 Yells the like of 'choose 01', 'elect again', and 'long live Jokowi' were heard amidst the short speech made by Batam Mayor Muhammad Rudi at a hotel in Batam in the Riau Islands on Friday two weeks ago. Rudi, also Riau Islands' board secretary of National Democrat (NasDem) Party stood on a podium, with a large photo of NasDem Chairman Surya Paloh in the background.
Surya himself was in the au
...