Batam is not an Inheritance
Batam Free Trade Zone chief Edy Putra Irawady
Edition : Monday, February 4, 2019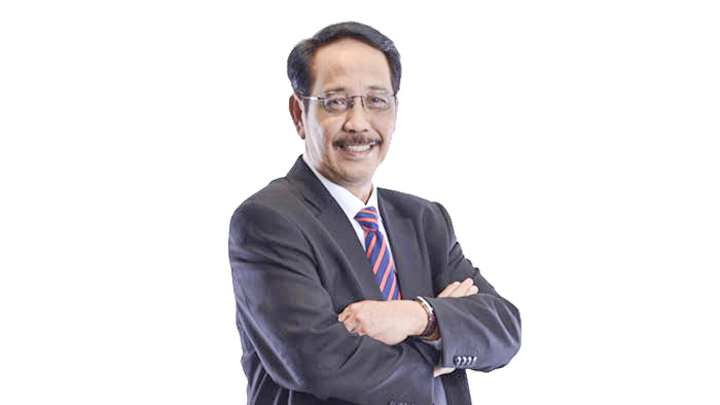 Fresh from his inauguration as Batam Free Trade Zone and Free Port Authority (BP Batam) chief, Edy Putra Irawady hit the ground running. When speaking with Tempo journalist Khairul Anam in Jakarta on Wednesday last week, he spoke about his packed schedule, from meetings about the management and operations of a floating storage unit for oil, to discussing plans for the tender process to expand Batam's Hang Nadim Airport. "I have already set up the qualifications. The target is to do it by April," he explained. "This has nothing to do with the Batam city administration and BP Batam. This is solely state assets." The airport expansion will be a cooperation between the government and this first free trade zone in Indonesia.
What are your tasks in the short term?
I have to organize management so that whoever takes the helm would have a sort of protocol, notes on past events, and BP's hopes for the future. Secondly, to clarify services to the public and to businesses in the context of investments. Thirdly, maintain comfort and security of doing business. Right now, there is some anxiousness because there is new leadership. I will prove that businesses can be rest assured.
What is the use of having a protocol?
BP is a working unit, the extension of the ministry/institution, and receives funds from the State Budget. My accountability goes to the House of Representatives' sixth commission. BP is also a General Service Agency (BLU) that gathers funds for the State Budget. I have a responsibility towards the finance minister. There has to be governance, and no officials should be embezzling money here. I have controls for the rights to develop areas and land in the working zone of eight islands. The government has given me this task. This is not a disbursement of riches. This land is a facility for those who bring in money, investment and production here. This asset has to be managed well. Its income will go into the state coffers. I am worried about improvisations, change in authority, change in appropriation, or handover to other parties.
Are there indications of that happening?
I don't want to implicate people. My duty is to list land and other assets. There should not be any improvisations, as that is against the law. This is what I'm preparing.
What efforts are made so that ex officio official does not misuse the authority?
I must develop a system which assures good management, transparency and accountability. This is a fundamental principle. It's the message given by the ministers. Whoever leads Batam would have a manual. If that leader does not use the manual, s/he has to deal with the law. They are not allowed to misuse the State Budget, assets and land. I am preparing these guidelines. Until now, there is always worry of improvisations, such as the removal of plots, or giving away something for free which should be paid for.
What have you done in the past few days?
I invited the ambassador of Singapore yesterday. He came with investors. I assured that there are no institutional problems. Service is stable, investments are secure, and there are assurances. I created a focus group discussion to explain Batam's steps towards the future. I have the land. You are invited to come and build an international university or hospital, which is 100 percent in foreign hands. I provide the land, create a special economic zone (KEK). I want Batam to be attractive for tourists.
What are the directives from the Free Trade Zone Council?
Pak Darmin Nasution (Coordinating Economic Minister) said that we must create a KEK. An FTZ (free-trade zone) is orientated towards exports. We have a trade deficit. Creating a KEK would provide import-substitute products. I will provide land for whoever wants to make those products. I was asked to develop export-oriented industries with high added value.
Is there enough time to do all that before April 30?
I have created some norms. I made up a balance sheet of (available) land. I don't want to blame predecessors regarding the distribution of land. But I will review this. Many people have received land allocations, but are not using it for anything at all. They're just maintaining it for inheritance. I say: that land is a facility, it's state land—not an inheritance.
W251bGwsIjIwMjEtMDQtMjEgMjA6MjI6MzYiXQ