Guardians of the Woods
A place to learn about village forests management.
Edition : 4 February 2019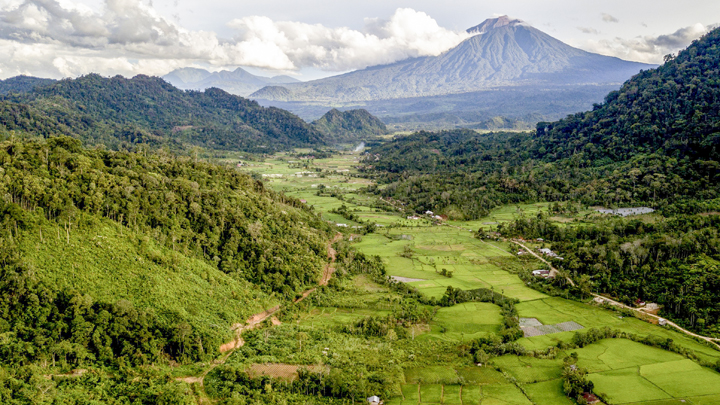 Upon hearing that illegal loggers were taking woods from the hillside of Simancuang forest, Jalaludin Datuak Lelodirajo rounded up 40 men from his village. They came to where the illegal loggers were camping and told them, "It's okay to take woods. It is not forbidden. But not from our land," he said in a low tone.
This happened in 1997, and in November last year, Jalaludin told Tempo about how he and his neighbors evicted the illegal loggers. At the time, Jalaludin was the Kepala Jorong (hamlet head) of the Simancuang hamlet, which is located in Alam Pauh Duo village, South Solok Regency, West Sumatra.
Several years passed, the illegal loggers returned. Some of the Simancuang locals helped to carry the woods. The illegal loggers claimed they had 'backers'.
"The people knew who the backers were," said Pendra Efendi, deputy chairman of the Nagari Simancuang Forest Management Agency. These men fled when the residents of Simancuang caught them.
Pendra said it is not easy to ask locals to help protect the forest. However, there are more people in Simancuang who wants their forest safe. These people rely on the forest's water springs to irrigate their fields. Almost all of Simancuang's 30-hectare area is surrounded by green mountain slopes, with heights reaching hundreds of meters. "If the woods is deforested, it would be prone to landslides, and we would be the victims," Pendra said.
W251bGwsIjIwMjEtMDMtMDEgMTA6NTA6MjciXQ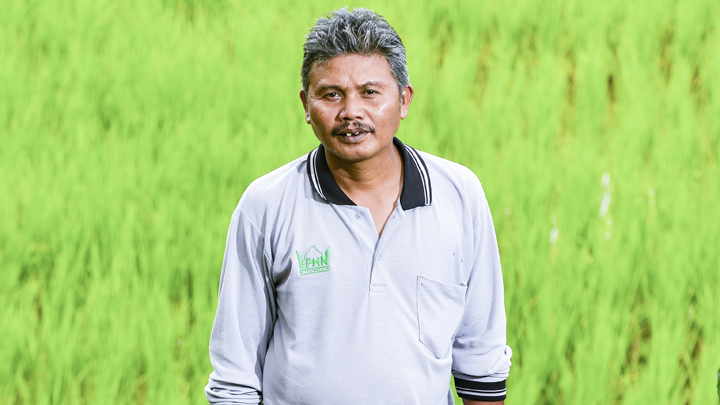 Edison/Tony Hartawan
At the end of 2017, Hendri Oktavia heard about the villagers' intent to guard the forest. At that time, Hendri was the head of the West Sumatra forestry service. He then invited the Warsi Indonesian Conservation Community (KKI) to accompany the Simancuang community. "Simancuang forest is the upstream of a number of rivers in West Sumatra," Hendri said.
Warsi said that the people of Simancuang depend heavily on the forest. They also have customary laws to protect the forest. For this reason, Warsi and Simancuang residents applied for the village forest status or nagari to the local government in 2009.
"We invited regional officials to stay in Simancuang to see the people's sincerity about this issue," said Rahmat Hidayat, Warsi KKI executive director for the period of 2006-2014.
In July 2011, Sainal Abidin, the village chief of Alam Pauh Duo, issued a decree to establish the Simancuang Nagari Forest Management Agency. The forestry ministry then issued its decree in 2012, stipulating the establishment a 650-hectare protected forest in Jorong Simancuang as a Nagari forest.
Edison, chairman of the Nagari Forest Management Institute chairman, said that Pundi Sumatera—a non-governmental organization working on the fields of business development—joined as companion of the Simancuang farmers group. Pundi Sumatera provides economic training through cooperatives, which was established to help increase the sales values of crops produced by the forests, in which 110 families reside. "Pundi Sumatera also provides counseling on organic farming," he said.
The hard work of the Simancuang residents is acknowledged by the government. Two years ago, they became the winner of the Wana Lestari forestry award from the environment and forestry ministry. Simancuang is also often used a place of learning on the management of village forest by representatives from other countries as well as other regions in Indonesia.

Robusta coffee
Organic Rice by the Springs
For two years, Jorong Simancuang rice farmers had to let their valuable organic rice given the same price as ordinary rice, namely the sokan type of Solok rice. A kilogram of Solok sokan rice is sold for Rp13,500. In Simancuang, there are only 34 organic farmers. They treat the plants with complicated processes. For example, it takes a long time to make organic fertilizers.
One of the organic farmers, Erizal Efendi (50), has to collect 30 kilograms of organic fertilizers to make one jerry can of liquid fertilizer. This fertilizer material consists of the Tithonia plant, banana stems, sweet potatoes, and avocado leaves. A jerry can containing 30 liters of liquid fertilizer can be used for one month in one hectare of rice fields.
Not only that, Erizal also has to add 2 tons of compost to his organic rice for one planting season. This means that he needs an average of 40 kilograms of cow dung every day.
"Despite the tiring process, we cannot sell at organic rice at a higher price, because we have not received certification," he said in late October last year.
Right now, Erizal's rice is being tested for due diligence in order to obtain a certificate from the Organic Certification Institute (LSO). Once he has the certificate, Erizal believes his rice can sell for Rp20,000 per kilogram, like the price of organic rice in Padang. At times, Erizal can sell rice for higher than market prices. Through acquaintances, he could sell organic rice for Rp18,000 per kilogram to the employees of the regent's office.
Using public transportation, Erizal bring his crops to South Solok—30 kilometers away from the village. "I cannot bring much either, only tens of kilograms of my two tons of harvest," he said. According to Erizal, he is the only organic farmer who has a bit more luck than others.
The government, he said, promised to distribute organic rice. "We have been given a breeze from heaven," he said.
However, the farmers are still determined to plant organic rice even though they are financially disadvantaged. "We have been trained to produce organic rice. Even if the price is bad, we eat it ourselves. The advantage is that we are healthy because we don't eat chemical rice."
The organic rice-planting habit was introduced by the Warsi Indonesia Conservation Community program in 2016. All organic rice fields are located west of Jorong Simancuang, which is near to the water spring.
Chief of the South Solok agriculture service, Tri Handoyo, said that he will first make sure that Simancuang organic rice varieties are superior. "I have assigned plant seed supervisors to assist the organic farmers to get certificates," he said.
ALI HIDAYAT