Cover Blown During Arrest Operation
A KPK sting operation at Hotel Borobudur fell apart when team members was spotted in the crowd. The ensuing confrontation purportedly ended in assault.
Edition : 12 February 2019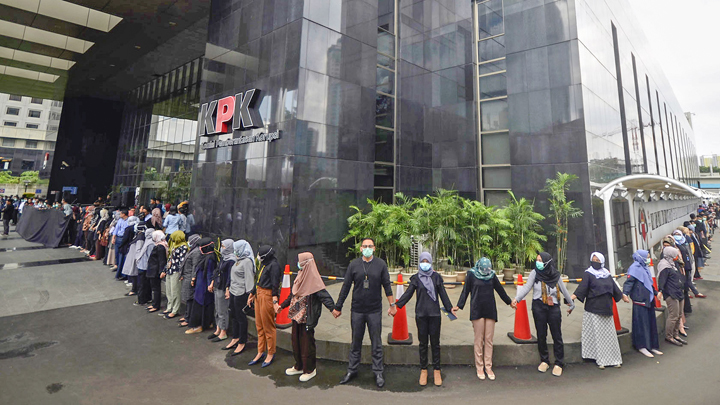 Eight hours after an incident in which two investigators of the Corruption Eradication Commission (KPK) were assaulted at the Borobudur Hotel, Jakarta, leaders of the institution sent a team to the scene. They went to that hotel located at the Banteng Square, Central Jakarta, to gather evidence of the assault which took place on Saturday two weeks ago. "We sent a team there to request the hotel's CCTV footage," said Saut Si
...