Cut-Rate Cement
A Chinese factory has been aggressively marketing inexpensive cement in Indonesia's oversaturated market. Established players must increase production efficiency in order to remain competitive.
Edition : 26 February 2019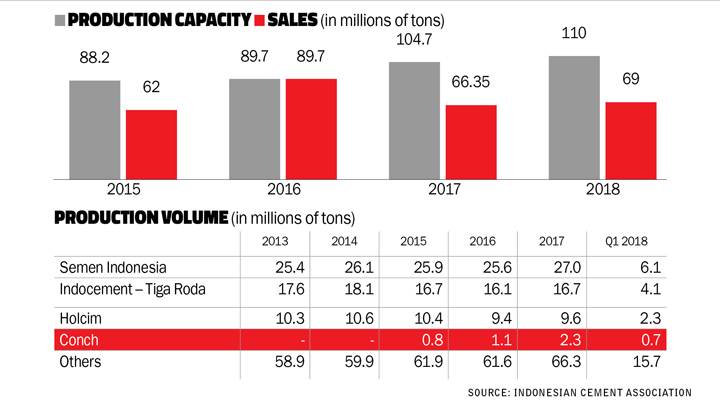 On the Tokopedia online marketplace, the Distributor Bangunan virtual shop run by Haris Yanto displays a special ad to help sell his cement products. He shows a photo collage of the Burj Khalifa skyscraper in Dubai with the Nuclear Power Plant in Lianyungang, Jiangsu, China, in the foreground. A picture of a sack of Conch cement is placed furthest back. This product photo comes with the title: "Tiga Roda quality cement (Conch Cement, 5
...