Pak Djon's Witnessing
A book titled Witnessing Affandi: Thirty years assisting Indonesia's master painter—by Suhardjono as told to Jeremy Allan—is now on the market. The cover price is steep: Rp5.5 million. The book contains reproductions of the works of Affandi, gathered together by an art collector. Each painting has been given a commentary by Suhardjono—usually known as Pak Djon—Affandi's former private driver, deemed to be in the know of the origins of every painting. Pak Djon's commentaries it would seem provide legitimization that all the Affandis presented in the book are authentic. Yet, when compared with the book Affandi, written by the late Raka Sumichan—a famous collector of Affandi's works—and the late Umar Kayam published in 1987, when Affandi was still alive, some of the works in the new book are suspect. Observer of the arts, Bambang Bujono, has written his point of view about the book. Self Portrait Affandi painting, 1976, in the book Witnessing Affandi.
Edition : 26 February 2019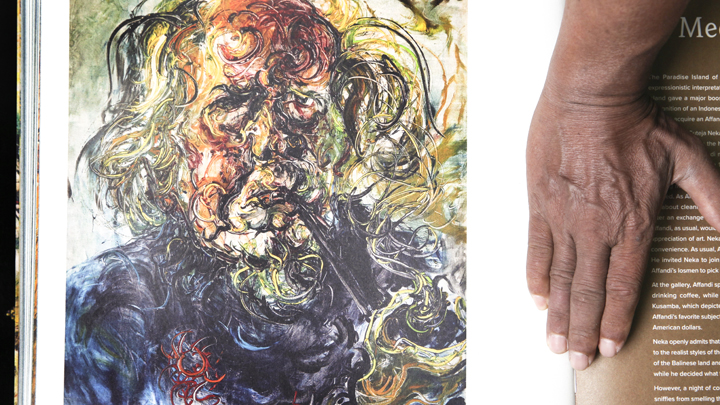 THE driver thought his relationship with the master artist was done once the painter had passed away in May 1990. Suhardjono, now 85, the driver, got ready to open up a little business with capital from his savings after being Affandi's personal driver for almost 30 years. But it did not turn out that way. Djon—as he is known—indeed was no longer in contact with the master himself, but this was not the case with the
...