Seeking the Blessings of Kyais and Corruptors
Jokowi and Prabowo are both vying to grab the sympathy of NU's kyais (Islamic leaders). Fuad Amin Imron and Setya Novanto are rumored to have playing roles in campaign activities.
Edition : 26 February 2019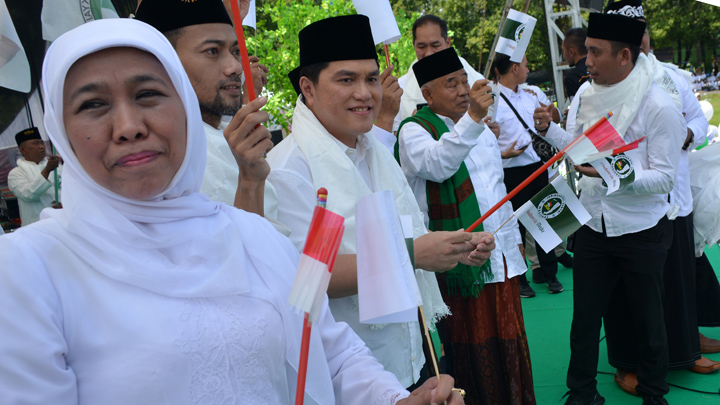 BEFORE he declared his support for Prabowo Subianto, Kyai Muhammad Hasib Wahab had a couple of questions for the presidential candidate No. 02. The caretaker of Tambakberas Islamic school in Jombang, East Java, wanted to know how Islamic Prabowo was and what kind of Islam he embraced. "Prabowo said he was a moderate, not radical, Muslim," Kyai Hasib recounted last Wednesday.
Hasib asked the questions last September during Prabowo&rsq
...