Women's Voices from Yogyakarta's Markets
Load carriers in Yogyakarta unite for their welfare. Lead by Rubiyah, they stand against sexual harassment and fight for better treatments.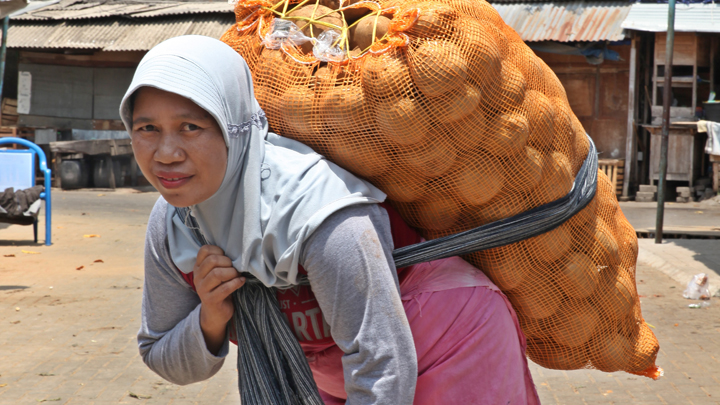 WHEN end of fasting month Idul Fitri celebration arrived last year, Bandiyah (56) let out a sigh of relief. She was able to withdraw Rp5 million out of her savings at Paguyuban Sayuk Rukun lending cooperatives. That is the money she saved over a year of carrying loads at the Giwangan Market in Yogyakarta. "I use this to make chicken opor (cooked with spices and coconut cream) and give money to my grandchildren and the neighbours' kids
...