NU Members In a Political Whirlpool
After visits to Nahdlatul Ulama's old guards, Abdul Somad Batubara and Abdullah Gymnastiar are considered to have left Prabowo's camp. A number of NU leaders have veered towards the incumbent although the organization has not declared its official support. The Prabowo camp seems unconcerned.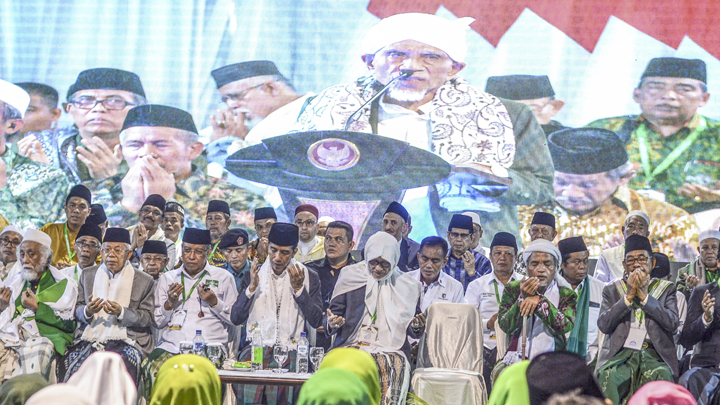 ABDUL Somad Batubara sat cross-legged in reverence as Muhammad Luthfi bin Yahya, aka Habib Lufti, guided him through the qodliriyah wa naqsyabandiyah tariqa recitation. His hand gripped the host's hand while his left hand steadily gripped a red map with four pages containing his ancestors' 'tariqa' lineage. "Ustad (preacher) Somad has one line of lineage added by Habib Luthfi," said Fadlolan Musyaffa Mufti
...