Political Line of the Nine Stars
Nahdlatul Ulama (NU) is a grouping fiercely being fought over.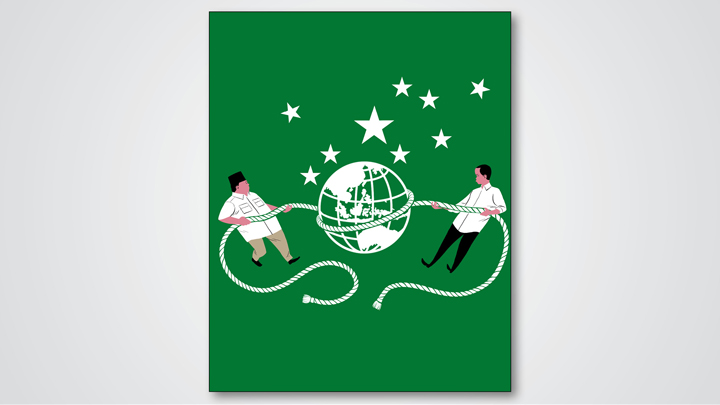 Having the largest mass in Indonesia, historically, the religion-based organisation has always been a coveted target for political contestants in the endeavour to grab the highest number of voters, this upcoming presidential election notwithstanding. In the middle of the tense competition between the two presidential hopefuls—the Joko Widodo-Ma'ruf Amin and the Prabowo Subianto-Sandiaga Uno pairs—the leaders of the NU would do w
...