A Woman at Andi's Arrest
The police arrested Democrat Party politician Andi Arief on the charge of using crystal methamphetamine in Room 1214 of Menara Peninsula Hotel, West Jakarta, on March 3. During the raid, Andi was with a woman whose last name is Mentari alias Lia.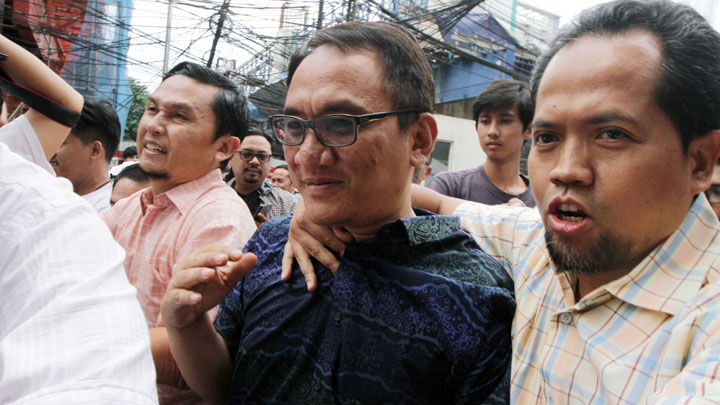 According to theadmission of this 1998 activist, thewoman is hisgoodfriend. Investigatorsfoundthewomanhiding in thebathroom, whereofficersalsofound a bong, which had beenthrownintothe toilet. Twodayslater, theNationalPolice'sCriminalInvestigation Unit turned Andi over to theNationalNarcoticsAgency (BNN) to undergo an outpatientdrugrehabilitation program.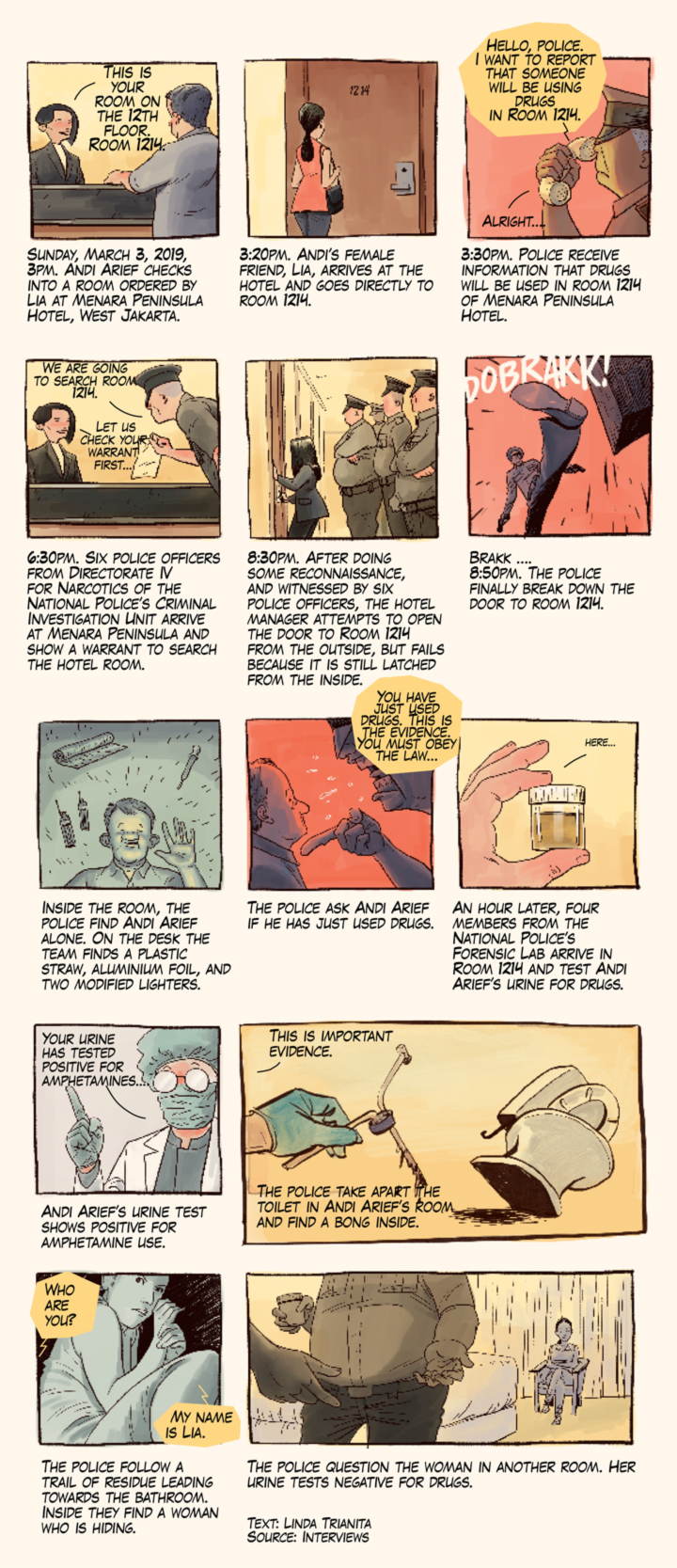 A Woman at Andi's Arrest
The door to Room 1214 at Menara Peninsu
...