Power Hazard
ENVIRONMENTAL experts and activists are increasingly concerned that the 510-megawatt Batang Toru Hydro Power Plant (PLTA) project in North Sumatra will eradicate the Tapanuli orangutan, a recently discovered and endangered orangutan species that resides in Indonesia's forests. The project's environmental impact analysis (Amdal) document is believed to be flawed as it does not include a mitigation strategy for the forest's endangered animals. Our investigation indeed found environmental destruction although the power plant will only start operating in 2022.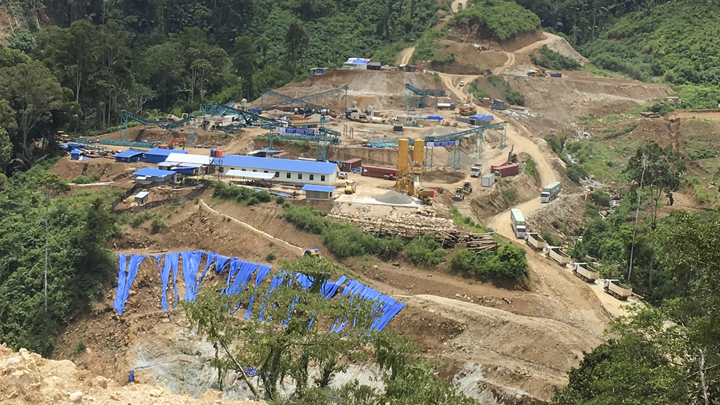 ASPEN Rambe gazed at the Marancar Valley in front of him with a blank stare. He stood on a hill to show us the location of his estate, which had been transformed to accommodate semi-permanent buildings for workers at the Batang Toru Hydro Power Plant (PLTA) project in South Tapanuli, North Sumatra.
White trucks transporting sand and rocks were seen entering and leaving the project site, where workers walked about wearing yellow helmets. &ld
...