SKK Migas' Right to Respond
REFERRING to the story in Tempo, March 26-April 1, 2019 edition, about the Abadi Field, Masela Block, we herewith wish to make several clarifications: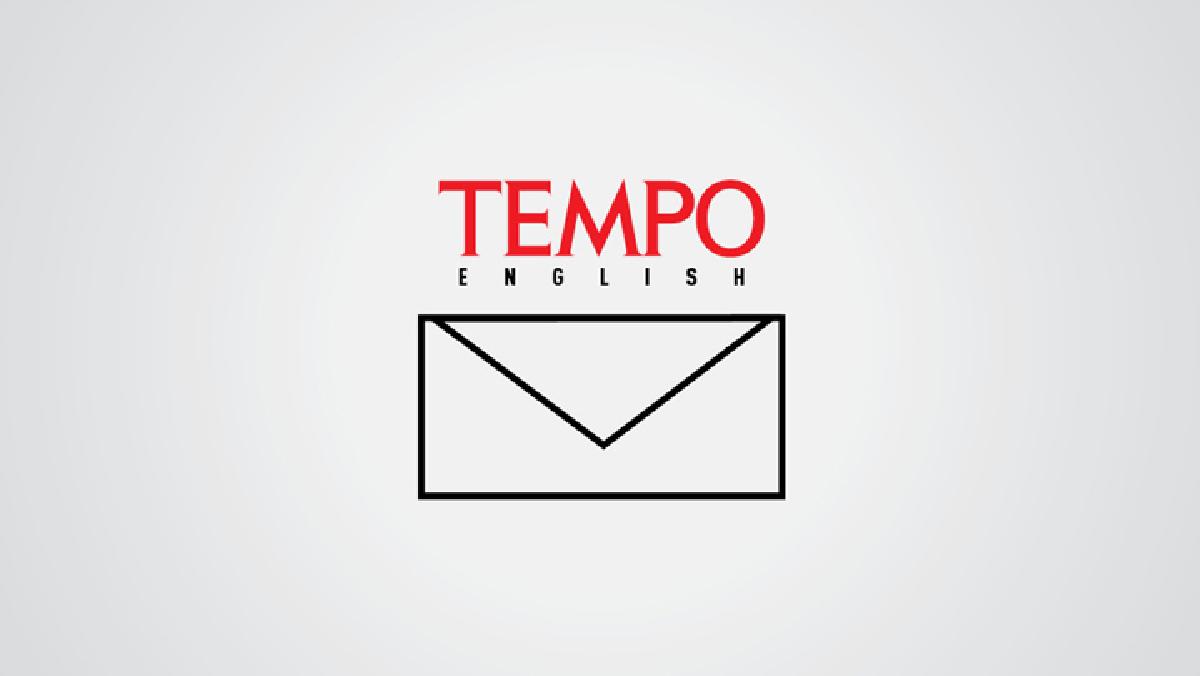 1. An Opinion on page 13 titled Reversed Act in Masela wrote that "The revised PoD shows that the investment costs of the Masela development with an onshore LNG refinery will be US$20.3 billion, or Rp287.3 trillion—US$5.5 billion more expensive than the initial PoD with an offshore refinery." Equipping the Masela Block with an onshore refinery is not erroneous and would be more efficient cost-wise. Income from the Masela Block project with an onshore LNG increased 48 percent compared to one with an offshore refinery. The cost for a million ton unit per year (MPTA) also decreased at least 10 percent and gas became available for local industry at 150 MMSCFD, which also created a wider ripple effect. An offshore refinery only has a production capacity of 7.5 MTPA LNG. Meanwhile an onshore refinery production capacity, according to the pre-FEED of 2018, amounted to 9.5 MTPA and 150 MMSCFD piped gas, or 33 percent more.
2. On page 26 was written "Before that, the government insisted that LNG production should be capped at 7.5 MTPA and pipe gas at 474 MMSCFD at most." Further discussion revealed significant ground gas reserves were confirmed allowing the project scenario to be increased to 9.5 MTPA LNG and 150 MMSCFD piped gas for local industry.
3. On page 32 was written "Proven reserves: 10.7 trillion cubic feet" and on page 36 "...targeted development of the block containing gas reserves of 10.7 trillion cubic feet..." Referring to latest calculations certified by Lemigas in 2018, Masela Block reserves, which originally amounted to 10.7 trillion cubic feet (TCF), has increased to 18.5 TCF.
Head of Program and Communications SKK Migas
Wisnu Prabawa Taher
Thank you. Your clarifications completes the article—Ed.
---
Explanation from Batang Toru Hydropower Plant
REFERRING to the story about the Batang Toru hydro power plant in Tempo, March 19-25, 2019 edition, we wish to make some corrections and clarifications for readers to obtain accurate information.
The article gave the strong impression that the Batang Toru hydro power plant is a project that damaged the forests. The most important fact to note is the Batang Toru plant lies on a plot allocated for other land use (APL). This means, there was no forest-felling because the hydro power plant was not built on forestland. We purchased 669 hectares of land for the plant from the community, who had been bestowed the legal right by the state to do that for non-forestry purposes. All procedures of the land purchase from the people have reached completion.
As a result of the issue the Batang Toru hydro power plant was built on forestland, another issue arose concerning the threat to the natural habitat of the orang utan. In fact, our project fully lies on APL land, while the habitat of the orang utan is in protected forest area. The APL plot already had established nursery and agricultural activity for humans lasting several decades.
We wish to reiterate here that the Batang Toru hydro power plant was built using the run-off hydro system concept, which is similar to a micro-hydro system. In operation, the plant adjusts to the water debit of the river flow. A run-off hydro system power plant does not dam up water as in a reservoir-type project. Instead it makes use of natural water flow.
Unlike other hydro power plants, which need giant reservoirs of thousands of hectares to contain water, the Batang Toru hydro power plant only needs a daily pond with an extra surplus containment capacity of 66 hectares. This catchment area was originally nursery and farming land, which means the project caused no residents to evacuate.
The article gave a strong impression the Batang Toru hydro power plant is causing floods detrimental to the community. Once again, a run-off hydro system type power plant does not dam up water like a reservoir-type power plant, rather it uses water that flows naturally. So, there is no impact to the river flow upstream. Flooding in the upstream area has been a common occurrence for decades now before the existence of the power plant, each time the Batang Toru River's water debit increases. Thus, it is not true the hydro power plant has caused residents upriver to suffer flooding.
The Batang Toru hydro power plant project adopted best practices from national and international regulations and conducted all the research and studies required, including the analysis on the environmental impact (Amdal). Regarding the Amdal, we wish to reiterate, the 2016 Amdal did not replace the 2014 Amdal, instead was its addendum concerning relocation of the quarry and capacity efficiency from 500 megawatts to 510 megawatts.
Firman Taufick
Vice President Communications and Social Affairs, North Sumatera Hydro Energy