A Palace Memo for Oesman Sapta
Minister/State Secretary Pratikno has sent a memo to Chairman of the General Elections Commission (KPU) concerning the nomination of People's Conscience (Hanura) Party General Chairman Oesman Sapta Odang as a candidate for the Regional Representative Council (DPD).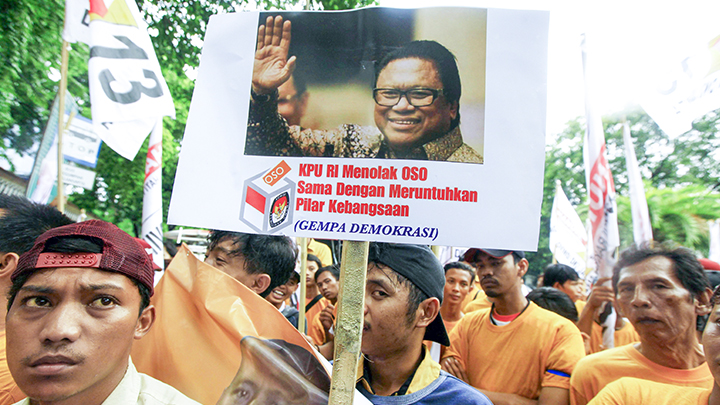 Dated March 22, the note requested the KPU to implement the decision of the Jakarta State Administrative Court (PTUN) No. 242/G/SPPU/2018/PTUN-JKT on the listing of Oesman as a definitive candidate of the KPU version.
Pratikno said the katebelece (memo) to the KPU was only to pass on the letter sent by the PTUN chairman to President Joko Widodo. According to Pratikno, Law No. 51/2009 on the State Administrative Court stipulates that the court chairma
...