Blessings from the Family
Sandiaga Salahuddin Uno maintains a tight relationship with his family. The vice-presidential candidate considers his family as a source of moral support.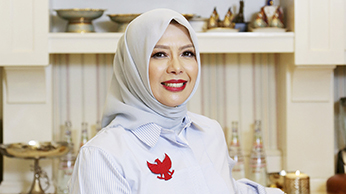 Rachmini Rachman Uno tapped on her cellular phone twice. Her index finger pointing at a video uploaded to the personal Instagram account of her son, Sandiaga Salahuddin Uno. As soon as she had finished tapping, a heart icon at the bottom lefthand corner of the video turned from white to pink, a sign that the video had been 'liked'.
In the video, Sandiaga appeared to be wearing a blue T-shirt and preparing to fly to Palembang and Lamp
...