the Corona and the Holy Land
Jokowi failed to reach the targeted number of votes. His campaign was ineffective.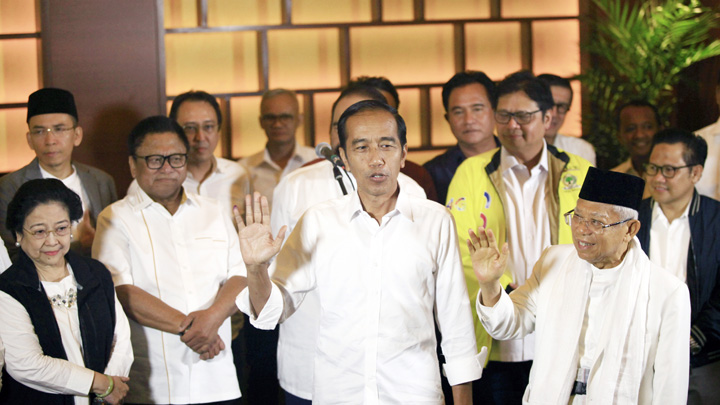 ON THE EVENING after election day, the home of Ma'ruf Amin on Jalan Situbondo in Central Jakarta area was filled with beaming guests. Ma'ruf, who came from a meeting with his running mate, incumbent President Joko Widodo, and the chair of his political party, at the Djakarta Theater building, requested his guests pray with him. "Let us give thanks to the Almighty, read the Yasin, utter Allah's name, and pray together,&rdqu
...