Thanks to Religion and Fake News
Prabowo still managed to amass votes from his voter bases. It's likely that fake news helped the former military commander's case.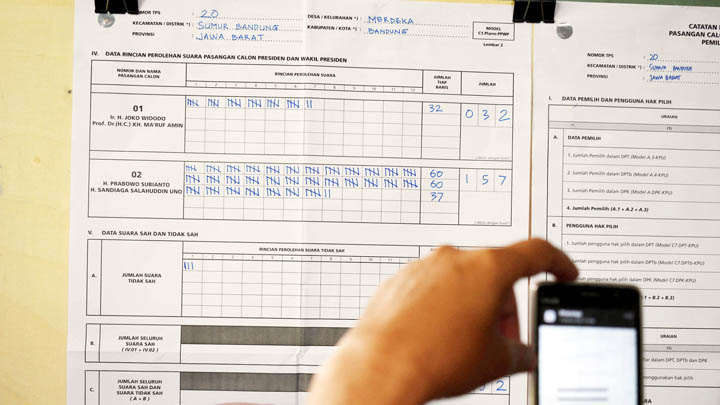 ON Wednesday, 17 April, Lilis Sartika arrived at voting station 11 on Jalan Pelabuhan 2, Sukabumi, West Java, at seven in the morning. Before casting her vote at the booth, Lilis prayed for Prabowo Subianto-Sandiaga Salahuddin Uno to win in the presidential election. After praying, the 51-year-old woman punctured a hole in Prabowo's cap.
Lilis refused to vote for Joko Widodo-Ma'ruf Amin because she felt Jokowi did not adequately
...