Danger Signals from Sri Lanka
Political conflict and sectarian tensions led to intelligence warnings about terrorism being ignored. Protection of Muslims must be the priority.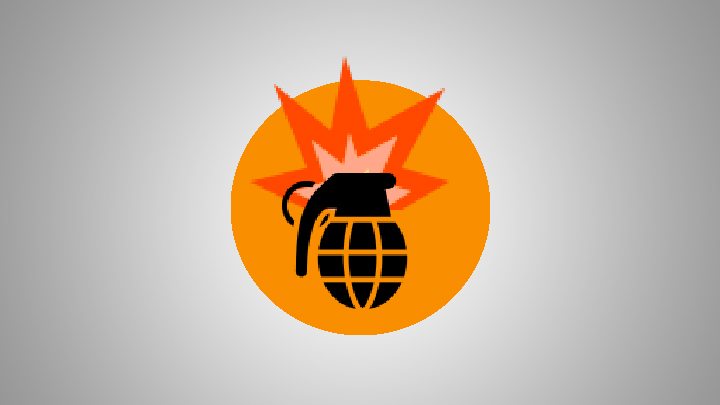 The bombings of three churches, four hotels and a house in Colombo, Sri Lanka on April 21 were a crime against humanity. More than 250 people—including 55 children—were killed on that Easter Sunday, while 500 more were injured. There is no religion that can justify this type of bloody violence
The radical group Islamic State (ISIS) has claimed responsibility for the suicide bombings. According to the Sri Lankan authorities, the National Jamaat Tawhid in that country was also behind the attacks. An official there even stated that the bombings were acts of revenge for the brutal shootings in two mosques in New Zealand in March. But the truthfulness of this claim is still unclear.
It is certain that the terror attacks in Sri Lanka did not have a sole cause. Firstly, sectarian tensions in the nation with a population of 22 million have flared again in the last few years after the decades-long civil war there ended in 2009. Political tension then developed into horizontal conflict. At present, the Sri Lankan government is divided into two factions. One supports the President (and Defense Minister) Maithripala Sirisena, and another supports Prime Minister Ranil Wickremesinghe.
A constitutional crisis began last year, when the president tried to fire the prime minister. The prime minister in turn fired Sirisena from his position as defense minister. The dispute between the two factions spread into society at large and is now increasingly intensive on social media—as is happening in Indonesia now. Expressions of hatred have been reproduced and have led to members of the public exchanging accusations. As a result of being tied up in these conflicts, the government ignored warnings of a terrorist attack sent by Sri Lankan intelligence and other countries. The impact was fatal.
The protracted dispute between groups in Sri Lanka was the key factor. The history of the country is indeed rife with sectarian conflict. Last year, there was widespread persecution of the Muslim minority by a radical Buddhist group. Buddhism is the majority religion of Sri Lanka where more than 70 percent are adherents, followed by Hinduism (12 percent), Islam (9.7 percent) and Christianity (6 percent).
The National Jamaat Tawhid, now said to be behind the bombings despite not having claimed responsibility for the fatal attacks, was established to oppose persecution by the radical Buddhist group. Initially it was discounted by the government because of its very small membership and the fact that it only acted sporadically. According to an analyst, the group is not capable of organizing these well-coordinated suicide attacks.
As a result, there are still many possibilities. It is clear that these horrific actions that killed hundreds have created fear in Sri Lanka. Now some moderate Muslims there are too afraid to leave their homes, have decided to stop work, are not going to mosques, and have even stopped wearing their Islamic headgear. They are haunted by the memories of the civil war in the 1980s, when more than 20,000 Tamils were killed.
The responsibility of governments everywhere is to guarantee the safety of their citizens. The law must be upheld for everybody. Ethnic and religious tensions must not be given an opportunity to flourish. Expressions of hatred that dominate public discourse cannot be treated lightly. Without constant vigilance, this hatred could lead to very dangerous radicalism.