Oceania
We are not living in Oceania yet. Almost, maybe.
Edition : Monday, May 6, 2019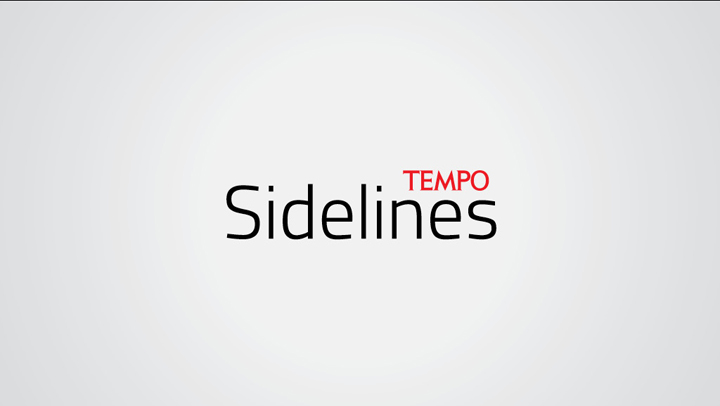 In the fictive country Orwell described in his novel 1984, these slogans appear repeatedly:
WAR IS PEACE
FREEDOM IS SLAVERY
IGNORANCE IS STRENGTH
W251bGwsIjIwMjEtMDMtMDkgMDg6NTE6NDQiXQ
They are startling, confusing, but insistent. The commonly accepted truth—that 'war' contrasts with 'peace', that 'slavery' is the opposite of 'freedom'—is rejected. Consensus about what is right and wrong is eliminated.
In Orwell's Oceania, people live in 'post truth', or more correctly in 'pretend truth'. The authorities there systematically deny the process of reason. The ruling party determines: "Whatever the Party considers true, is truth." Its power is practically limitless and makes people accept that 'war is peace', 'black is white', '2 x 2 = 5'. Without verification.
The Party does not want its statements scrutinized. There is no intention of matching declared opinions with reality. Because, the way the Party sees it, there is no reality over there; reality is only in people's minds—particularly in the collective mind ruled by the Party.
There is no 'objective truth'…
Today we are not living in Oceania. We do not have an all-powerful Party. But there is something else with similar consequences. These days, like in the fictive country in 1984, 'objective truth' is being cast aside. False news and lies circulate all the time. With no sense of wrong, with no attention to verification.
Donald Trump once said, with a straight face, that Obama was not born in America and should not be allowed to become president. In Indonesia, Jokowi's political enemies spread false stories that he is a Christian.
These kind of hoaxes stick. Combatting false facts with acurate facts is always tough and too late. As the saying often attributed to Mark Twain goes, "A lie can travel halfway around the world while the truth is still putting on its shoes." People have been proving for years that Obama was not born overseas and Jokowi is not Christian—but these rebuttals are like shields that merely deflect but cannot disarm attacks.
Particularly when the falsification is so outrageous, so fantastic, (for instance that Prabowo has been elected president in 2019), that people get disturbed and begin to ask themselves: can there really be entities who could lie to such an extent, and convince others of false news this big?
Claims and counter-claims can go on endlessly, until society gives up: we do not know exactly what is true and what is not; perhaps 'truth' is impossible; perhaps it is not important.
Politics, in the sense of the endeavor to form power and make it effective, has always opened opportunities for this. In the Bharatayudha war, the Pandawa spread the lie that Aswatama was dead, so that his father, Durna, despaired and was easily defeated. In the 20th century, Orwell irritably concluded that "politics itself is a mass of lies, evasions, folly, hatred and schizophrenia." And the most frightening thing, Orwell wrote on another occasion, is when politics becomes the force that "attacks the concept of objective truth."
The concept of 'objective truth' is indeed problematic; philosophers have long challenged it. But what Orwell was worried about was the sort of thing that had happened a few years before he died in early 1950: in Germany, Hitler and his Nazi movement had affirmed that 'German science' was different to 'Jewish science', and 'German truth' different to 'Jewish truth'. People no longer acknowledged universal truth, so that the extermination of millions of people could be justified by one side when condemned by another.
One must admit that 'universal truth', like 'objective truth' is indeed problematic. Even though people everywhere admit that 2 x 2 = 4, in many other matters 'perspectivism' operates: truth is always grasped and expressed from certain perspectives. Every 'truth' that I proclaim is linked to the position of my body, the atmosphere of place, and my time.
In other words: my truth is not absolute, so all people do not inevitably follow it, nor must they.
This kind of view—common in post-modern thought—is a humility. But to what extent can we tolerate the Oceania perspective that 'war is peace' and 'freedom is slavery'? Is it true that universal truth can be deferred, even disregarded?
I hope not. Alain Badiou still emphatically reminds us about this: truth is born in history, and is inseparable from its place, time and process, but within it there is the eternal and the formulation of that is infinite. In different epochs and countries there is événement: people can affirm that slavery is not freedom, and they can affirm it with actions and convictions that are always sensed as new breakthroughs.
Yes, we are indeed now agitated and anxious with 'post-truth', we are afraid of emigrating to Oceania. But history is not yet over.
Goenawan Mohamad